There is no doubt that we men can get aroused pretty easily. While women may think that it's easy to turn them on, you know just how difficult it can be.
It takes a lot of effort to make a girl horny as you need to make her feel desired, attractive, safe, and relaxed at the same time.
Luckily, I will show you 14 easy-to-apply tips and tricks you can try to turn your girl on. Almost all of these are universally applicable to every woman. Just choose the ones you want to try tonight.
Compliment Her Looks
Tip #1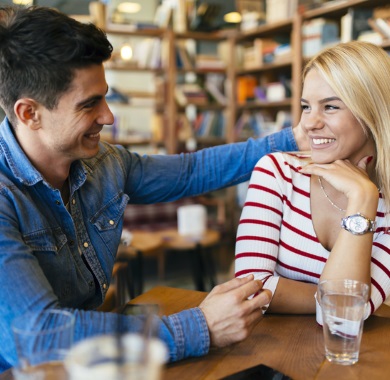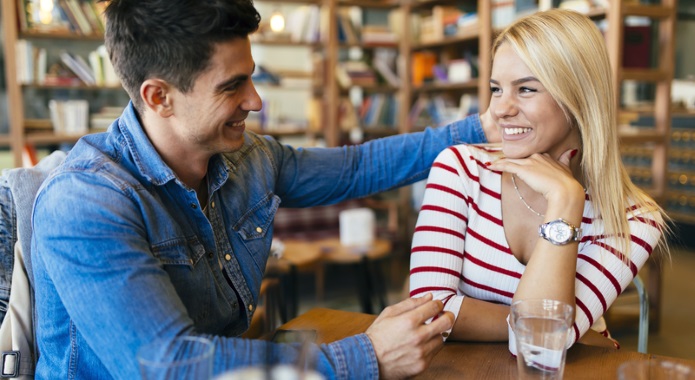 If you want to turn your girl on, you need to make her feel attractive and desired. Obviously, women dress up nicely so that others will notice.
That is why you should compliment her looks from time to time.
If she has taken the time to get dressed up for you, it is essential that you let her know just how good she looks. If she hasn't dressed up, you can also find other things to point out.
For instance, you can almost always comment on her:
Eyes or smile
Perfume or hair
Body or legs
Shoes or purse (and more)
Virtually any compliment that is based on the reality and positively describes her looks will suffice. However, you must be cautious and not say anything too raunchy or too sexual.
Just keep it playful and tease her at the same time. If you still want to use sexual compliments, try the following examples:
"Eye contact with you always feels like foreplay."
"Your ass deserves its own Instagram account."
"When you bend over, even just a little, I lose control entirely."
"You must have driven all your teachers insane once you hit puberty."
"When you touch me — even just graze my skin — I get a tingling sensation down there."
"I have no doubt you're going to blow my mind tonight."
"If we worked together, I would definitely have to jerk off in the bathroom at least once a day."
Although I prefer less sexual and more flirty compliments, these may still work for your girl.
Talk About Sex With Confidence
Tip #2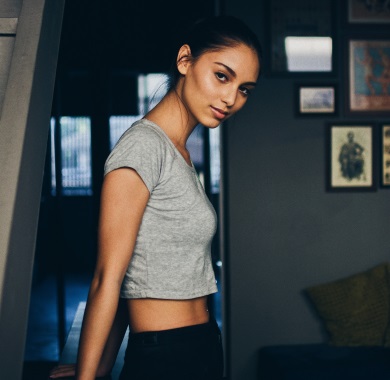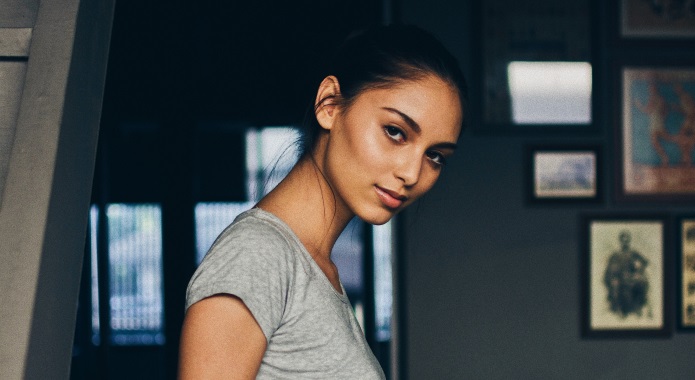 Do you avoid talking about sex because you don't want to be too forward or because you are embarrassed? If this is the case then you are going to have problem with making your girl horny.
Although it is always best to save the sex talk until the two of you know each other a bit better as it may scare her off, you may brag about things you are good at during sex.
However, if she is very flirtatious and talking about intercourse, you must chime in as well. I recommend asking for some naughty questions.
Here are some examples if you need inspiration on how to begin talking about sex:
"What do you wear when you go to bed?"
"Have you ever made out with a guy just because you were horny at that time?"
"If you had a pair of x-ray glasses, which part of a guy's body *below his shoulders* would you look at first?"
"Do you like it rough or gentle?"
"If we're out shopping for clothes, would you sneak into a fitting room with me?"
"If there's one place a guy should touch you to make you horny, which one is that?"
"Does a massage make you wet?"
"What's your favorite kind of foreplay?"
"What's the dirtiest dream you've ever had?"
"Do you like taking naked photos of yourself?"
"If a guy wants to come over to your place and make out with you right now, would you like that?"
If you need more examples, just have a look at my ultimate list of 170+ dirty questions to ask a girl. Trust me, some answers may shock you. 😉
Speak In Deep, Slow & Soft Voice
Tip #3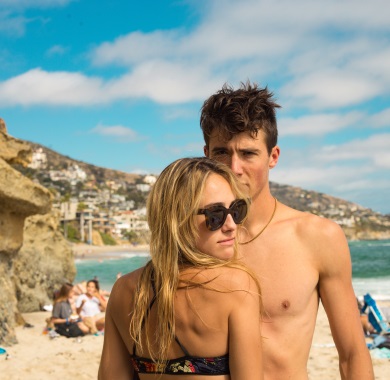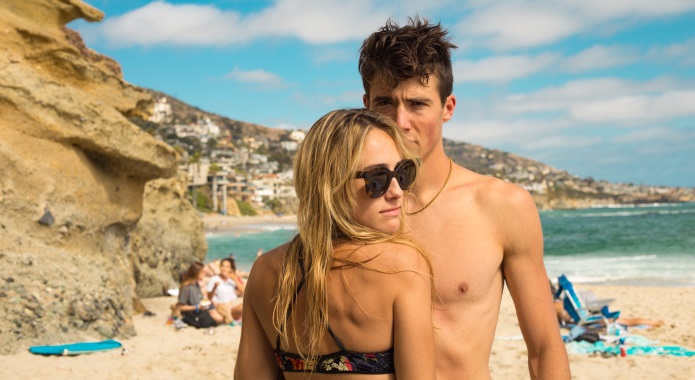 Did you know that you can turn her on by the way you talk? If you want to increase her arousal level, you should start to talk with a deep voice in a slow way.
This is a sign of relaxation that shows her you are in control of the situation.
There was a research study conducted that analyzed male voices and found out that guys with a deep voice were considered more dominant, younger, and hence more attractive:
"A study done at Northumbria University in the UK recorded men speaking and had both men and women rate their voices based on attractiveness, dominance, confidence, and sexiness. The listeners then looked at photos of the men and rated them. Researchers found that men with deep voices were rated higher than those with high voices and the deep voices also corresponded to more attractive faces."
You need to speak softly as well, almost to a whisper, but slightly louder so that the two of you can still hold a conversation. This seems to work very well when the night-time hours are starting to kick in.
You want to make her feel like you are the only two people in the room, but you don't want her to keep saying "can you repeat that?". When walking on the beach or watching a movie, slow and soft voice can really get her going.
After all, it adds a little bit of romance into the equation, don't you think?
Whisper Softly In Her Ear
Tip #4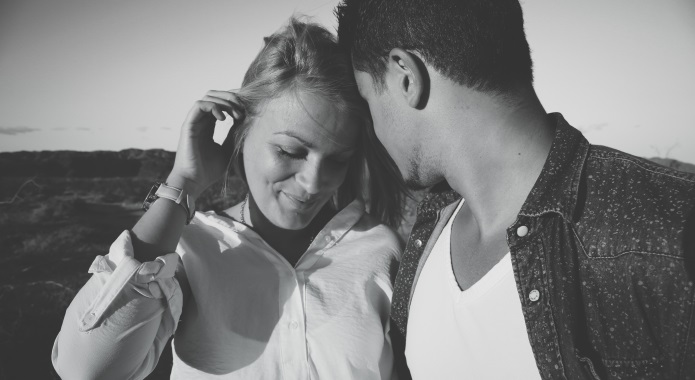 If you want to get her into mood, try whispering into her ear. Not only will you have the chance to say something flirty or naughty, but whispering followed by a gentle kiss on her earlobe will send goosebumps up and down her spine.
The main idea behind a soft whisper is that you are going to say something that is either very sweet or very naughty in a public place. 😉
You can whisper that her ass looks great in that dress or that she looks beautiful. Except for a naughty compliment, you can also indicate in a playful way what you plan to do to her later.
Here are some examples that work well for me:
"You look so hot and sexy tonight."
"You look so hot… I want you right now!" [whisper in a slow voice]
"It is sad that we are not alone here. I would love to taste you on my lips."
"It's a pity we're not in bed right now because all I can think of is feeling your naked body on mine."
"If we weren't here right now, you'd have absolutely no chance of keeping your clothes on."
"I would give up masturbating forever just to see you naked right this second…"
"I had a wet dream last night and you caused it. Wanna hear more?" [perfect also for sexting]
"Every single one of your curves deserves to be worshipped tonight…"
"The thought of sleeping with you is the only thing keeping me sane at the moment…"
"You have the hottest ass I've ever seen."
"My inner animal comes out whenever I'm around you!"
"Have you been bad today?"
"You make me so horny, I can't stand it." [ideal also for texting]
"What do you want to do to me tonight?" [ideal also for texting]
"You look so sexy when you do that."
"I want to feel your hands all over my body right here."
"I want to feel you kissing my entire body."
"I always get what I want. Tonight will be no exception." [perfect also for sexting]
"I want to give you so much pleasure."
"Have you been bad today? Then I am going to punish you tonight."
"I'm gonna take control over you tonight baby… and you have to do *everything* I say!"
"I can't wait to do you!"
"I'm going to mark you as mine tonight."
"We need to meet after work; this horniness is killing me." [ideal also for texting]
"I'm really looking forward to seeing you tonight. I think we should have some fun ;)" [perfect also for sexting]
"I've got a sexy surprise for you later…"
However, I only recommend doing this to a woman you know and not to a total stranger. Otherwise, you may come off as a creep. In this case, you never want to say something sexual in a stranger's ear as you will either get slapped or she will run for the hills.
Regardless of what you say, it's less intimidating than dirty talk and can be a very sweet gesture that will make her juices flowing in a second.
Just keep in mind that you need to use a dominant, deep voice and whisper loud enough so she can clearly hear you (but not anyone else).
Become More Confident
Tip #5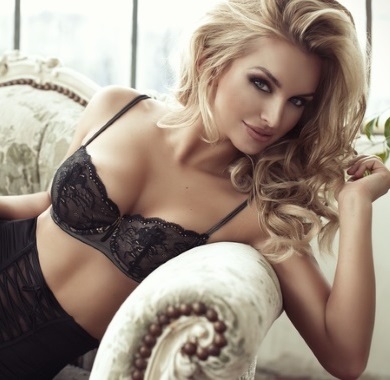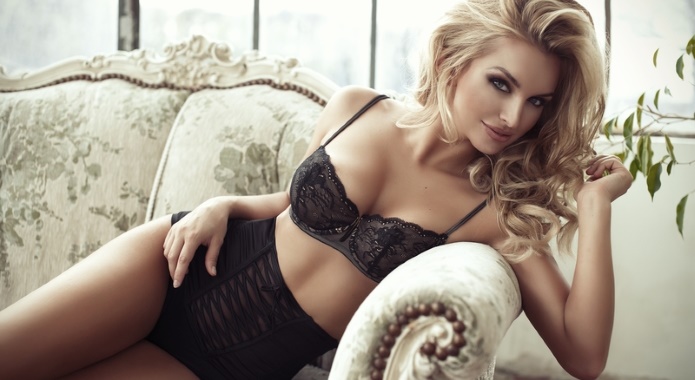 Confidence is the key to turning her on as each and every woman is attracted to a man who projects a healthy amount of self confidence. Sadly, without confidence, you will not be able to pull off any of these tips you have read here.
Luckily, you do not have to be a very confident person but still can project that attitude through your body language.
Just follow these tips and tricks if you are a timid or shy person:
Wear nice clothes that fit you well and care about the way you look
Do not underestimate proper grooming and take care of your fingernails
Be the one that makes all the moves on a date and leads her
Maintain eye contact during your conversation
Stop slouching and looking to the ground as you walk
Avoid indecisiveness
Also, your behavior alone can improve her perception of your confidence. For example, you can be dominant with your words, hold the door for her, and imagine that you are the man she wants to be with.
Just always keep in mind that there is a fine line between being confident and being too cocky. Do not cross this line as it will kill her mood instantly.
Try Soft Dirty Talk & Sexting
Tip #6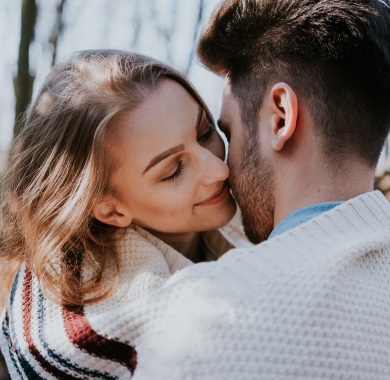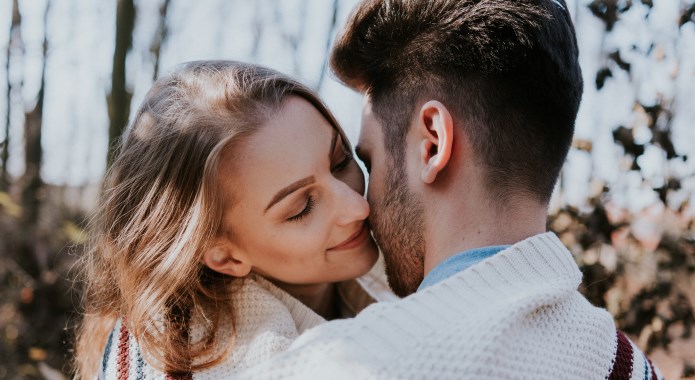 Did you know that the biggest organ responsible for arousal in the female body is her brain? If you want to make your girl horny, you need to engage her brain through imagination.
The best way to do so is through soft dirty talk or sexting.
You don't need to be vulgar at all. Just send her some flirty texts during the day with a few naughty ideas sprinkled into the mix.
You can start with anything, such as:
"I can't wait to smell your hair and gently kiss your neck tonight…"
"Who knows? Maybe I can skip the dessert and eat you instead…"
"I thought of something I want to do to you tonight…"
"I've never felt as attracted to anyone else as I am to you…"
"I can't wait to rip off your clothes tonight."
"My inner animal comes out whenever I'm around you!"
"Have you been bad today?"
"I had a wet dream last night and you caused it. Wanna hear more?"
"What do you want to do to me tonight?"
"I always get what I want. Tonight will be no exception."
"We need to meet after work; this horniness is killing me." [ideal for texting]
"I'm really looking forward to seeing you tonight. I think we should have some fun ;)"
"I love it when you wear tight clothes."
"When I come over tonight, I hope you won't be wearing any underwear…" [perfect for sexting]
"I just can't get enough of your legs."
"Gee… your outfit looks so sexy tonight."
"No one has ever turned me on as you can." [ideal for texting]
"I can't imagine sharing you with anyone, you're so freaking hot."
"Your body is so sexy. I'm so lucky to have you."
"Stop being such a walking turn on. It is killing me."
"Why do you drive me so crazy? Stop it or I will become irresponsible for my actions."
You can obviously say anything that the two of you share together. If you are intimate with her, you can be more sexual and naughty.
The best part?
Sending these messages will allow you to say virtually anything you want without that awkward silence you may experience when doing this in person or over the phone call. In fact, sexting may land you in bed with her before the two of you even meet in person.
If you need more examples of dirty talk phrases (including some hard-core texts), then check out my detailed guide to talking dirty. You will find there over 300 ready-to-use examples.
Give Her Sensual Massage
Tip #7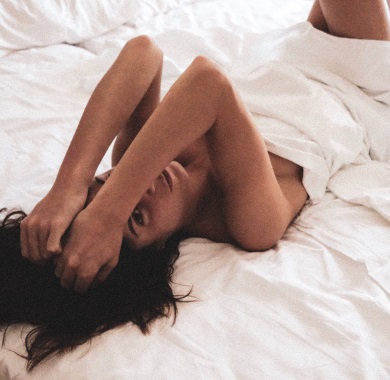 To make a girl horny, she needs to feel relaxed, and the best way to do so is to give her a sensual massage. You don't need to have magical hands to give her a massage she will really enjoy.
All you need to do is to follow these basic rules:
Place a towel on your bed
Dim the light and light some scented candles
Tell her to lay face-down on the towel
Play a relaxing music in the background
Straddle her lower back but hold your own weight
If she is naked or in underwear, get some natural massage oil (I use high-quality virgin coconut oil) and apply it to her upper back area and her neck
Start massaging her neck for 5 minutes
Apply slow and smooth rhythm and ask if the pressure you apply is right
Then move to her upper back and shoulders and massage this area for around 10 minutes
Next move to her lower back and sides for 5 minutes
You can also massage both her hands and palms (trust me she will love this) before you move to her legs
As you massage her legs, start by bending her knee and focusing on her feet (do this for both legs)
Once you are done with her feet you can continue up towards her knee and thigh (one hand working on the inside and one hand on the outside of her leg)
Right before her p*ssy you need to move your "inside hand" to the outside to build some anticipation in her
Massage her other leg and repeat several times
Now, she should be completely relaxed and if you have built up enough anticipation while massaging her legs, she will be really horny. You can try to escalate things a little bit by giving her a playful kiss on her cheek and observe her reactions. If she wants something more then go for it.
A sensual massage is a great way to make her horny, and if you are really good at it, you may even bring her to orgasm.
Did you know that some girls consider a good relaxing massage better than sex?
Take Her To Private & Calm Place
Tip #8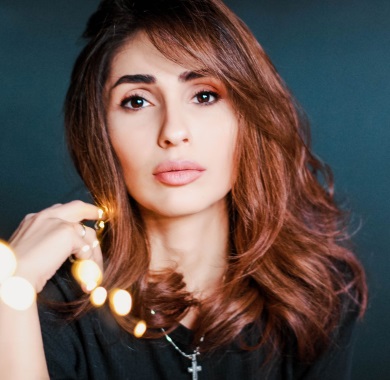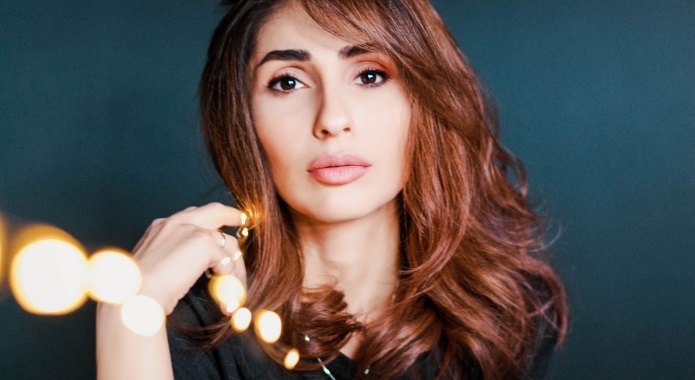 Guys these days meet hot girls in bars or clubs. Although these places are great for picking up girls and for first contacts, it may be too noisy and crowded to actually build up any attraction towards you.
That is why you always need to bring her to a calmer part of a bar or club.
If such a place is not available, you can always take her outside. By isolating her from the crowd, you can focus only on her and your flirting efforts will be more successful. 😉
If you are not meeting her for the first time but you are going on a regular date, then you can choose a place that is more calm and private. Sometimes, even Mother Nature can provide you with all the things you need to set the mood and turn a girl on.
Walking through a flower bed or a nice late night walk on the beach is a way to get some romance. Actually, being outdoors while sneaking in some foreplay is both erotic and sensual.
If she doesn't mind having a bit of an adventure and being naughty outside, then choosing a semi-remote location to have fun is a great idea.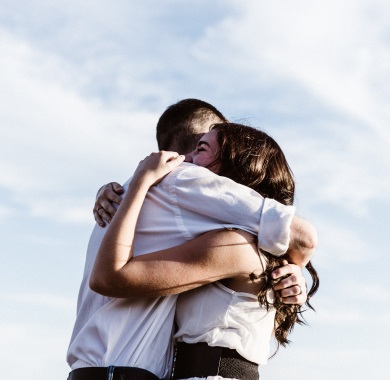 If you want to make your girl think about sex in the evening, she needs to feel secure and desirable. One of the best ways to make her feel safe and wanted is to hug her firmly and passionately.
As you cuddle, her brain releases hormones called oxytocin and serotonin (also called love or happy hormones). Oxytocin promotes bonding, eases stress, promotes sleep and helps you relax while serotonin improves her immune system.
Actually, a simple hug is a powerful weapon in your sex-initiating arsenal that can easily initiate something more naughty. Not only will your bodies grind against each other, but you can also use your hands to caress her and to grab her ass.
Also, you can add some passionate kissing into the mix to send her horniness into overdrive.
If you two are not that close to each other, you can lean over and put your arm around her to begin caressing her while walking through the park or going to a movie.
You want her to feel your body pressing against hers as this will be both romantic and provide her with the feeling of being protected and cared for.
Kiss Her With Passion
Tip #10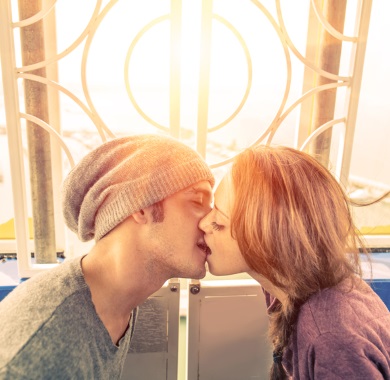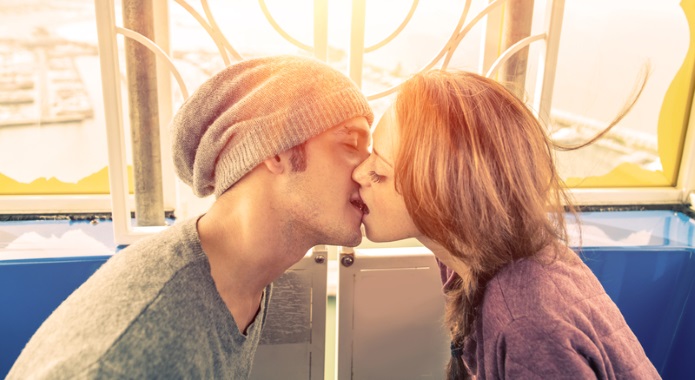 Making out is like an uncontrolled atomic reaction that leads to building more passion, which eventually leads to the both of you naked on the floor claving each other's back from pleasure.
See where I am going with this?
Passionate and sensual kissing will send shivers down her spine and make her toes curl. However, you don't just have to kiss her mouth as there are many more places on her body that need your attention.
A few of her erogenous areas that you have to kiss to get her juices flowing include her:
Neck
Upper & lower back
Shoulders
Thighs
Stomach, navel & groin area
The goal is to hit all those special areas that are extremely stimulating for her. Nothing ramps up foreplay better than a playful kissing session right above her pussy.
So, she is really turned on, and you are kissing each other passionately.
I bet things will escalate pretty quickly so here are great tips on fingering and on eating her pussy that may make you the best lover she ever had. If you need more tips on kissing then don't forget to read my short guide here.
Play Sexy Music In The Background
Tip #11
Good vibes (if chosen carefully) can do wonders if you want to get your girl into the mood for some naughty time. The next time you are planning on having a fun evening just play some sexy music in the background.
It should make her feel relaxed, safe, and desirable.
To achieve this, you need to know her preferences to fit your background music into her favorite style. If she's into the country, for example, playing rap probably isn't the best idea.
Here are some playlists from different genres:
Just keep in mind that this background music should be slower, and softer. Only this way she will be able to fully relax and set her focus on pleasure.
Below are my favorite playlists. The best part? These are universally applicable to almost any woman.
Use Power Of Scented Candles
Tip #12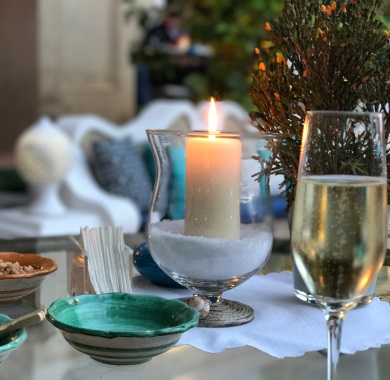 Women, in general, are much more perceptive than men. They are very sensitive to smells, whether these are pleasant or not.
To make your girl relax her mind and start thinking about sex, you need to focus on the atmosphere in the room. Trust me, as long as there is some smelly trash in your bin, she will notice it and will not be able to relax completely.
That is why you need to throw out all that junk in your trash can and remove any sources of bad smell such as used socks, smelly boots, smelly food, etc. Also, do not forget to take care of your body odor.
Once all stinky items have been removed, you can focus on bringing some scents that will make her horny. The easiest way to set up the "sexy" atmosphere is to light a scented candle.
Yes, it's that simple, and it works wonders.
There are some scents that bring up and increase sexual arousal in women. These include:
Peppermint
Vanilla
Musk
Sandalwood
Jasmine
Ylang-Ylang
Patchouli
Lavender
Black licorice
The next time she is coming over to your place, get a candle with her favorite scent and place it in your bedroom, living room, or anywhere else you think she might appreciate the perfect scent.
I had the most success with gentle jasmine, but each woman will have different preferences. That is why you should have a look at these best-selling scented candles on Amazon that are very affordable and get several scents to experiment with.
Just keep in mind that you have a burning candle in your room so do not leave it unattended as you may ignite a big fire not only in her but also in your house or flat.
Safety first. 😉
Try Some Sensual Slow Dancing
Tip #13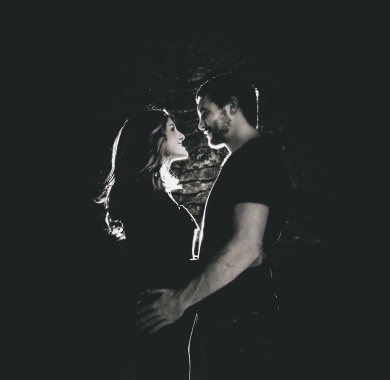 Dancing to a slow, sensual song is a great way to get her juices flowing. Many people consider one-on-one dancing to be the sex with your clothes on.
Just imagine that she is in your arms, you are dancing in a slow, rhythmic way, bodies touching each other…
If you throw in a sensual kiss into the mix while gently caressing her hair, I am sure she will get into the lovemaking mood. Just make her feel desired and attractive, and her sex drive will kick in.
By the way, as I was writing these tips, I have stumbled upon an interesting article dealing with the perception of your dancing skills by a girl's brain. Did you know your lovemaking skill is being assessed by the way you dance?
"It is commonly discussed among women that you can gauge how a man is in bed by his dance moves. If he's shy, reserved and tends to stand lifeless on the sideline, then he may be more conservative and unadventurous in bed.
If he's awkward, uncoordinated or seems insecure, it may also reflect poorly on his sexual expertise. You can sense his level of self-confidence and if he's audacious and naturally outgoing, as the more genuinely secure and uninhibited he is, the chances are good he'll be a mighty fine lover.
Sometimes, however, the shy quiet ones can be surprisingly amazing in bed – you just never know! : )"
If you are dancing with a girl you have not had sex before, you need to perform well because you are being assessed as a lover by a girl's brain during your dance.
In the end, dancing to a couple of her favorite, romantic songs will definitely set the mood. After just one or two songs, you can throw her on the bed or the couch in a playful way, and your lovemaking session can start.
Trust me she will not resist you. 😉
Have A Glass Of Wine
Tip #14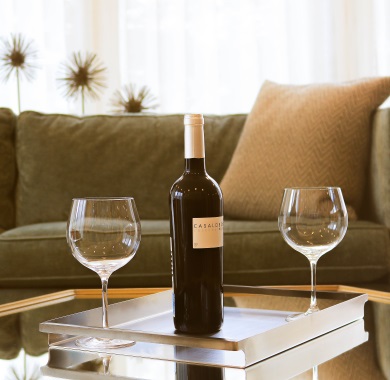 I bet that you have already noticed that drunk girls are hornier than sober girls. This is true thanks to the effect alcohol has on our brain.
Alcohol inhibits the functions of your cerebral cortex.
This is the part of your brain that keeps in check your primal instincts, like the desire to eat, and the desire to have sex. That is why every being becomes more aggressive and hornier after having a few drinks.
So, if you want to make your girl horny, give her a glass of wine.
There was research study conducted demonstrating that red wine is more effective at making a girl hornier than any other type of alcohol. Actually, women tend to get turned on by musky, earthy, woody, licorice-like, and cherry-like aromas.
These aromas are mostly represented by the following wines:
Nebbiolo
Barbera
Sangiovese
Zinfandel
Rustic Pinot Noir
You only need a little bit of wine to feel these effects.
Just one or two is enough as you don't want to get her drunk. Once she has too many, your chances of having fun will be completely ruined.
Real Girls Share Their Secrets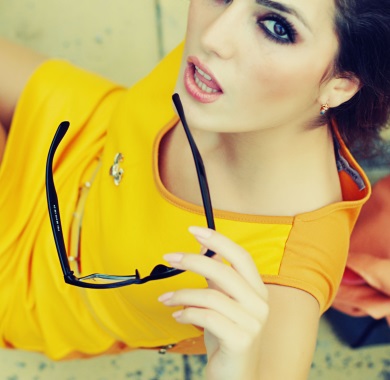 Tips From Anonymous User
(Reddit User)
She prefers soft dirty talk that leads to her being submissive:
"I like to be very submissive, so anything that makes it seem like he's in control ("that's my girl", "you want it, don't you? That's good, because I'm going to make you take it either way", "don't move")."
However, she likes a little bit of change from time to time:
"I like it really rough sometimes, and really sweet and passionate other times. But even during those softer times, a little rough movement is fantastic. Like if I'm moving a certain way and rather than telling me to stay still, he just roughly grabs me and holds me there while he continues."
According to this user, the best way to turn her on is to show her that you completely enjoy her body:
"Anything that makes it seem like he's thoroughly enjoying my body for his own sake, not for mine. I'm one of those girls that doesn't get much pleasure from things happening to me – almost all of my pleasure comes from watching and listening to him enjoying himself. So if it just seems like he's doing things because he thinks I'll like it, that can be a turnoff for me."
Tips From RUBY819
(Reddit User)
Go slow and tease her a lot, especially when you can see she really wants you:
"Take it really reeeeaaaalllly slow. If she has her hands all over you or she's trying to undress you, grab her hands and hold them whilst you gently kiss her from her lips to her neck. Take a second to look into her eyes."
Do not forget to be vocal:
"Hearing a guy "Mmm", "Aaah" and "Ohhh" during sex or foreplay is so incredibly hot. Hearing him moan whilst receiving oral or something he likes is good reassurance that he's enjoying himself and enjoying what I'm doing. So many guys stay quiet during the whole thing, and it's kinda lame. Even porn is so much better when you hear the guy loving it just as much as the girl."
Ruby 819 also recommends guys to show a more dominant behavior by:
"I don't know, turning her around in the kitchen, pulling her close and kissing her hard or pushing her against a wall and pinning her hands down before kissing her. If she seemed to enjoy it, just do similar things in bed. It's nice to have a little dominance in bed – like you can't wait any longer, and you have to have me, and you are going to show me how. And just be reminded of how much stronger you are than me, so so sexy."