Think about it… you find yourself cooped up with your special someone, and then you find yourself about to lean in for a kiss. And, just like anyone else who's new or confused about that particular scenario, you probably ask yourself, 'just how should I do this?!'
Like many other people, you're not alone. Even though it happens out of habit, quite a few people get lost or even outright intimidated by kissing their girl/boyfriend.
Just put these 10 simple tips into practice if you want to be a pro!
Great Video on Perfect Kissing
Click on the Image Above to Watch the Video by Adina Rivers! Over 7,300,000 Views! You Will Really Like It!
Tip #1 – Maintain Oral Hygiene & Avoid Bad Breath!
Read More: 20+ Really Interesting Questions to Ask a Girl You Like
Maintaining your oral health is probably one of the most crucial things you can do. Doubly so if you plan on making use of your lips and tongue regularly!
That's why it's always important to make sure you, well, brush your teeth twice a day – or after a meal – to maintain your mouth fresh and clean.
Keep in mind: You should also make your breath fresh, too. Chewing some gum, mints or even using spray helps keep the mouth fresh even after you've brushed a while ago.
Tip #2 – Have Well Hydrated Lips
Read More: 8 Sure Signs That a Girl Likes You
It's uncomfortable to kiss others with dry lips, so you should at least make sure they stay well hydrated before you lean in. Now, there's nothing wrong with licking them both before kissing, though that's just a temporary fix for the bigger picture here.
However, if you want to have them moist and soft, you should think about using moisturizers such as lip balms, glosses or drinking lot of liquids. All these can keep them hydrated!
Just a tip: Drinking water regularly can help to make your skin well hydrated — and that affects your lips, too!
Tip #3 – Give Signals That You Want to Kiss Her & See How She Responds
Related: 8 Tips That Will Teach You How to Talk to Girls Easily
Before you start kissing her, let her know. Though, letting a girl know about something that intimate takes a bit of an effort. It's better to ease them into things, rather than force—you'll just turn her off altogether.
You can start by dropping hints that you want to approach her, usually through:
Keeping your lips slightly parted (making them look more appealing).
Giving her gentle eye contact.
Glancing right at her lips.
Please note: Even though you might not think so, she's looking for it — so, don't be afraid to invite her into a kiss.
Tip #4 – Either Close or Lower Your Eyes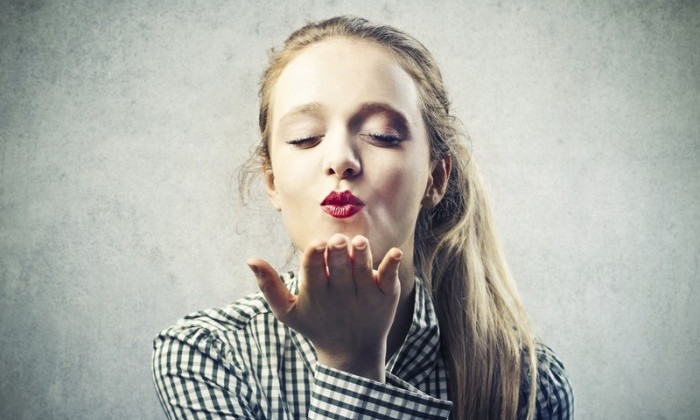 Check Out: 10 Effective Ways to Get a Girl to Like You
While it might look comfortable, having your eyes open can get quite awkward really fast. So, it's best to keep them closed or, at least, partially open when you're kissing your lover.
Not only does it make the whole process feel much more comfortable, but it helps make the mood that much more tantalizing. If you are a bit nervous about, well, a blocked view, why not use your hands and arms to draw your special someone closer? They'll probably want it, too.
Tip #5 – Breathe Deeply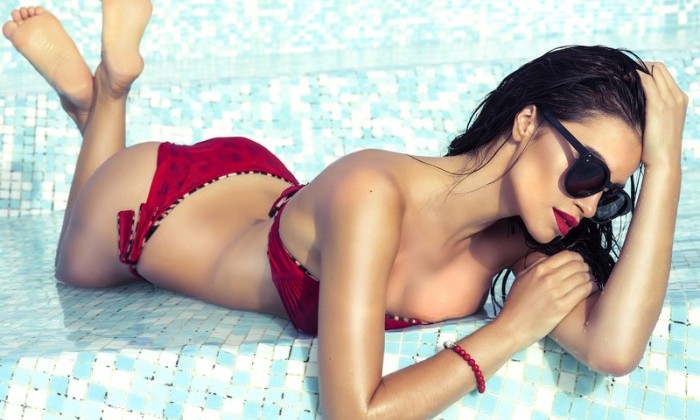 Read More: 18 Great First Date Ideas to Spark Attraction
Yes — don't forget to breathe! And, when you do so, just take a deep one before you kiss. Then you should be able to start inhaling through your nose while playing with her lips.
Since you're going to have your mouth on hers, getting enough air through your nose is pretty important… as you don't want to pass out! So, inhaling deeply helps keep you and your special someone from well, running out of breath!
Tip #6 – Be Dominant But Gentle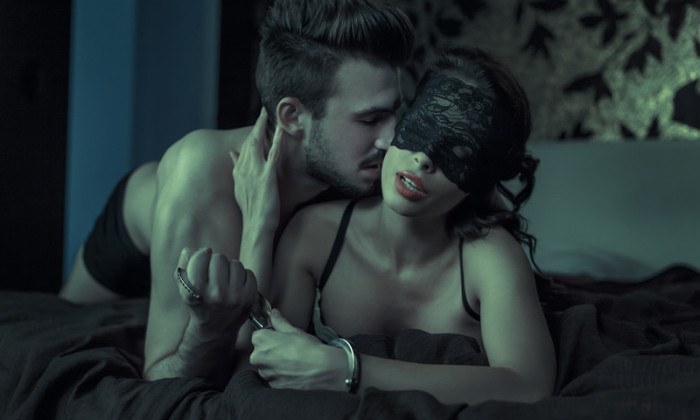 Read More: 8 First Date Mistakes That Might Ruin Your Future Relationship
Lead the way, as they say. Though, do not force it. If you do this too much, you can potentially make her too uncomfortable… and that just kills the mood, doesn't it?
Take the lead, ease her into a kiss, but don't overdo it. You can always draw her into an embrace, a gentle one, and probably do other things to make her feel comfortable by giving her strong, yet sensuous eye contact; stroking her face or even running your hands through her hair!
Tip #7 – Less Tongue Is Always Better Than Too Much!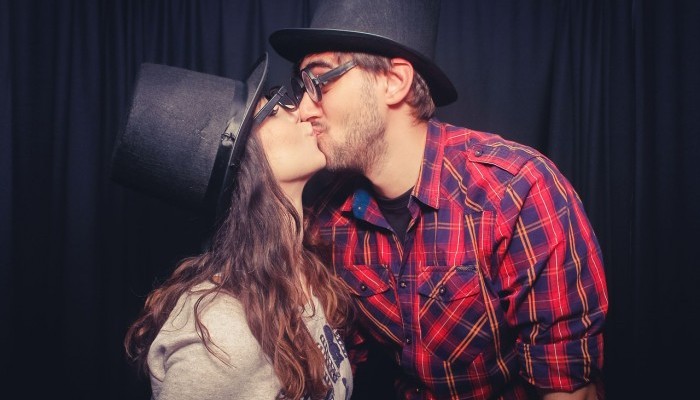 Read More: Make Her Jealous with These 6 Simple Things
One of the most notable 'characteristic' of a passionate or French kiss is the gentle easing of your tongue into the act itself. And, seeing that hallmark makes a lot of newbies want to go for that the first time they do this act though they shouldn't.
Sometimes, and that accounts for most of the time, adding in tongue is best left at a minimum. Yes, with French kissing, less is more. Gently ease it into play and see how she responds.
Please note: Don't add too much too soon — this is a mutual affair, and you do not want to escalate it if she doesn't want to!
Tip #8 – Use Sucking, Biting & Licking of Her Lips as Well as Tongue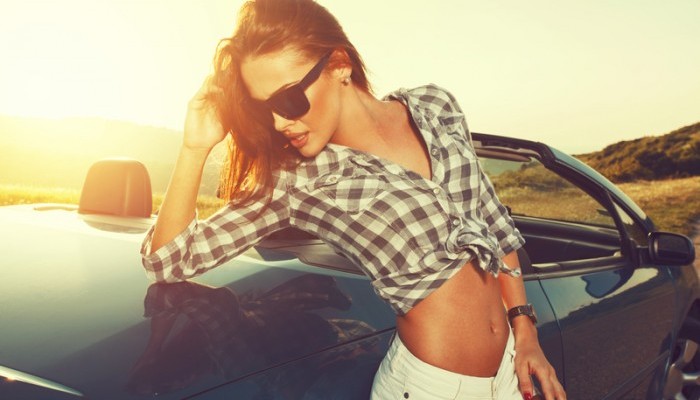 Read More: 90+ Really Good Questions to Ask Your Girlfriend
You don't just have to kiss — put some more effort into it! And by an effort we mean that you shouldn't be afraid to mix it up a little.
When you're in the act itself, try gently sucking her lips, usually the bottom one. You can even carefully nibble on her bottom lip to change it up, especially if it makes her respond favorably.
Tip #9 – Do Not Forget to Tease Her!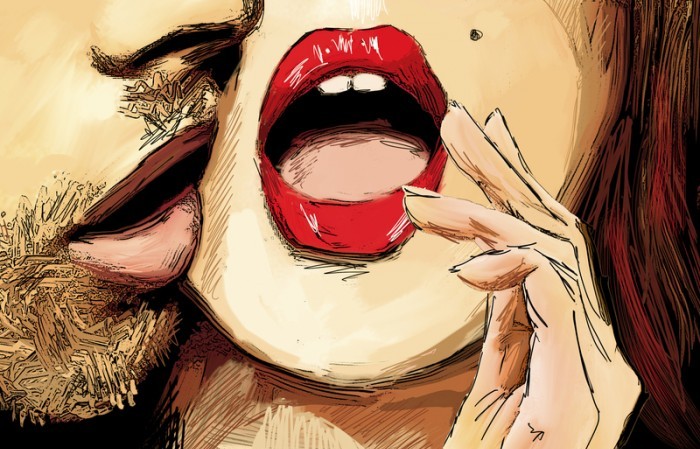 Teasing goes a long way just before the act. So, don't just keep it in one place! Wrap your hands and arms around her body, wherever she feels most comfortable.
Talk to her in between and never break your eye contact when you reach there. You can even try mixing it up with how you kiss, perhaps pulling away and meeting her again to play around a little.
Tip #10 – Touch Her Cheek & Nape of Her Neck to Add Extra Sensations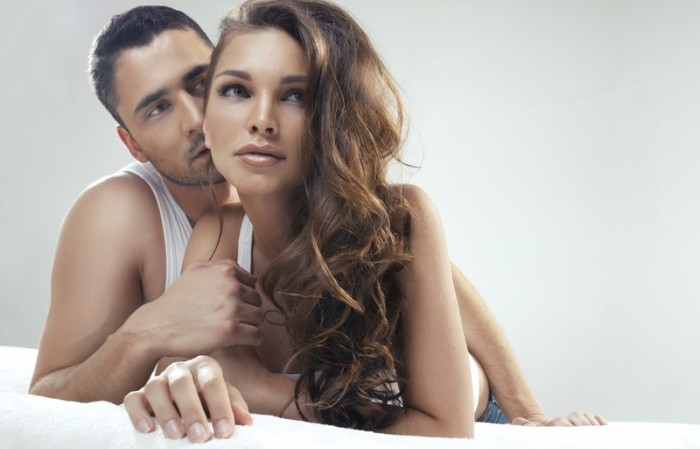 Adding extra sensations goes a long way in this act. So, don't be afraid to touch her! As we mentioned, get her close to your body wherever's most comfortable.
You can even rest your hands gently upon the nape of her neck, working up to massage her scalp and back again when you're kissing her. Not only that, you should try touching her cheek too — it just feels comforting and she'll really like it!