Join hundreds of men who have already gained stronger and bigger erections and more satisfying sex life thanks to all-natural penis enlargement exercises. Not only that, they have gained size both in length and girth.
But, do not get high hopes yet – it takes a tremendous amount of time and dedication.
These exercises are not some kind of magic trick; they are based on the scientifically proven principle of traction-based penis enlargement. Just keep in mind that your gains are permanent and it will cost you only time and effort (certainly not your money).
Although exercises like jelqing are simple, they can be potentially dangerous to your health if done improperly. There are many reports from men that have permanently injured their penis. Before starting with any exercise, you have to consult your doctor first to avoid injuries.
It's always better to have a small, working penis than a broken one, right?
DAY
EXERCISE
DURATION
Monday
Hot Wrap
5 Minutes
10x30 Second Manual Stretch
5 Minutes
200x Jelq (3 Second Stroke)
10 Minutes
Hot Wrap
5 Minutes
50x Kegel (5 Second Hold)
5 Minutes
Tuesday
REPEAT MONDAY
Wednesday
REST DAY
Thursday
REPEAT MONDAY
Friday
REPEAT MONDAY
Saturday
REST DAY
Sunday
REST DAY
The above beginners routine is originally from a great forum called ThundersPlace.com where you can discover a lot more about penis enlargement. You should gradually increase your routine up to 10 minutes of stretches and 30 minutes of jelqing over the period of 6 weeks.
If you want to you can try various routines that are focusing on only one type of exercise:
Although you can focus your attention only on one type of exercise, my advice is to follow a more complex routine that incorporates every kind of a workout, including stretches, jelqs, and kegels.
A great complex routine is called JP's 90 Day Routine that includes a proper warm-up, stretches, jelqs, and cool-down as well. Just click the link to learn more.
Best Devices To Increase Your Gains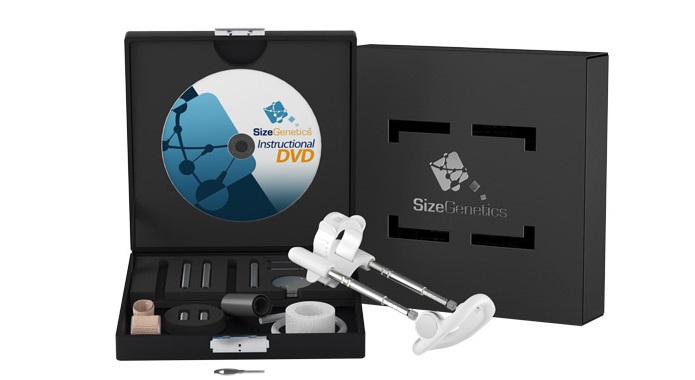 Water-Based Penis Pumps
Using penis pumps is a great way to increase your size. By pumping, you will create a suction that will increase the blood flow to your penis, creating a very strong and big erection.
This way, it makes a great addition to your penis enlargement routine. Instead of traditional vacuum pumps (these are more dangerous) use rather hydro-based suction pumps as these are safer and much more effective.
These are the two most reliable brands on the market right now:
Bathmate (my choice)
These two are high-quality products that have a water chamber allowing for very comfortable use. Although your results will be only temporary in the beginning, with the right routine you can cement gains you will achieve with the above exercises.
Over time, your penis will stretch both in length and width and your gains will stay with you.
High-Quality Penis Extenders
Do you want to make your stretching exercises on autopilot? Then invest your money into a high-quality penis extender. It is a device that extends your penis for several hours a day.
There is a great number of products for you to choose from but I highly recommend these three brands:
SizeGenetics (most comfortable)
Male Edge (most affordable)
Jes Extender (good for variety)
Extension of your penis shaft is done with an adjustable device that uses force to stretch its tissue gradually. It can become quite uncomfortable if you do not invest in a more expensive option.
Nurturing Lubes
Thanks to a proper lubrication, performing any of the techniques mentioned above (especially jelqing) will be easier, more comfortable and fun! Natural oils work best and often include botanical, vitamin and antioxidant components.
I recommend you to choose these:
Olive oil
Almond oil
Lavender oil
Just massage these topically into your shaft, and they will enter through your skin into deeper tissues. This way, you will achieve a faster regeneration and recovery.
You'll also find several affordable lubes on the market today, including VigRX Oil but these are much more expensive. Before you try any of these techniques, remember to massage your member with a nutritious lube to achieve optimal results.
Pills To Improve Your Blood Flow
While doing penis enlargement exercises above will provide you with nice results, you can improve your success rate by improving the blood flow into your penis. The more blood that goes to your penis, the better and faster your recovery and growth as there are more building blocks delivered to the targeted area.
Although there are many pills for you to choose from, the Male Extra is one of the most promising enhancement pills on the market that provides an excellent money-back guarantee.
This brand claims to enhance your sex life by:
Improving your libido and stamina
Forcing harder and more intense erections
The permanent growth of your size
The results aren't seen overnight, but you will see growth in 3 to 6 months. Anyone suffering from a smaller penis or someone who just wants to achieve a bigger, harder erections knows that three months are nothing if you can gain 0.8 to 2.6 inches.
I have written a detailed review of this supplement here.
"Starting size: 4.8×4.7 BP. Size after 3 years of P.E [penis enlargement]: 7.5×5.5 BP [bone pressed], roughly 6.9-7 NBP [non bone pressed]. I did this by jelqing, pumping, clamping, extending and hanging. so AMA!"
"It was: 100 jelqs, followed by 12 hours if wearing an extender, followed by 25 minutes of using a hanger."
"For me, I noticed a big increase in girth. The length was a lot more difficult. I stuck with the program for almost a year and gained 3/4 of an inch in length, but I gained almost 1.5 inches in girth. It really depends how much work you're willing to put in to achieve results."
MALE USER Explore_Uranus FROM REDDIT
"Personal research yielded pills are bogus, pumping is risky if you're a noob, surgery is effective but excruciating(phalloplasty has come a long way though), hanging can be risky same as pumping plus does nothing for girth. PE is really the only sure fire way of getting gains, it just takes a long time."
"I've always been interested in PE just lacked the dedication to do it. It takes a long time to see results and you must be persistent."
MALE USER MintB3rryCrunch FROM REDDIT
"I've gone from approximately 4.75 inches in erect girth to 5.75 inches over around a two year period doing penis enlargement. No pills, I've just been using massage techniques."
"Length hasn't changed — I've been focusing solely on girth as I've always been happy with six inches in length."
"Somewhere in between a jelqing-style technique and a clamping style technique."
"When I'm erect, I basically grip one hand around the base (like a cock ring) and use the other hand to push the trapped blood around with a lot of lube. This expands out the girth more than it would during any normal erection."
"This causes slight tears in the penis, and when it is repaired it gets incrementally thicker each time."
"It works, it's just very gradual so a lot of people quit after the first few weeks. I quit several times during the first two years I tried and never made any gains beyond achieving more rock solid hard-ons. Finally two years ago I stuck to the routine long-term, and it did gradually work."
"An inch in two years is only 1/8 inch every three months. You have to be extremely patient."
"Apparently it takes a few months for gains to become "cemented," or permanent. So if I quit now it might gradually go back to the size it was three or four months ago, but I would never back to 4.75."
"Edit: I also believe (but can't prove) that it improves penile health. It seems that way because I get more solid hardons and more erections at night, which seem to be good indicators of penile health."
Other Tips & Tricks You Can Try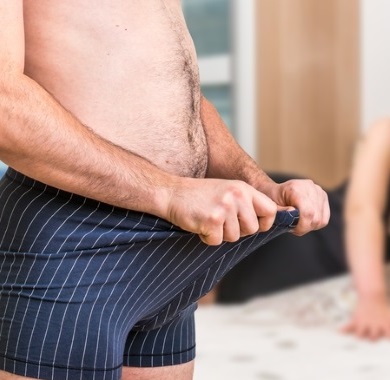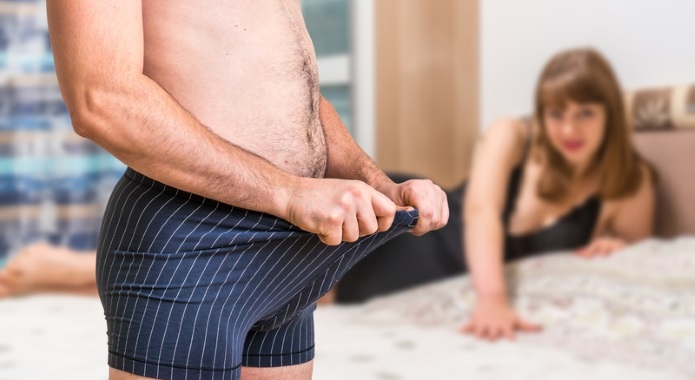 Best Foods For Male Enhancement
Guys, do you want to improve the overall health of your penis and the quality of your erections as well? Then change your diet as you need to promote the blood flow into your penis and clean your clogged blood vessels.
These are the foods suitable for a penis enlargement routine and improvement of erection quality:
Bananas – This fruit is an excellent source of potassium, which can help improve the blood circulation and enhance heart health.
Garlic – Garlic is full of allicin, a substance that helps to increase the blood flow to your penis. Just try to minimize the garlic odor.
Watermelon – Watermelon contains a chemical named citrulline that helps increase blood flow throughout your body and relax the blood vessels.
Pumpkin seeds – These seeds are an excellent source of selenium (vital for healthy sperm), magnesium (increases blood flow and circulation), phosphorus (crucial for a healthy libido), and zinc (essential for the production of testosterone).
Onions – Onions are great for producing healthy blood flow circulation throughout the body straight from the heart to the penis.
Oysters –  Oysters are a natural aphrodisiac and an excellent source of vitamin B6 and Zinc which further help raise your testosterone levels.
Chili peppers – Hot chili peppers are stacked with potent minerals such as iron, magnesium, and potassium.
Salmon – A wild salmon is full of healthy omega-3 fatty acids. These help to thin the blood making it flow easier through your blood vessels.
Dark chocolate – Dark chocolate contains flavonol, a phytochemical that is useful for increasing the blood flow to the penis. It also includes phenylethylamine that boosts sexual activities in men.
Always remember the saying – "We are what we eat". So if your penis is not performing as it used to be, then it's the best time to start eating the right foods to improve its "well-being".
Nurture Your Penis With Vitamins & Minerals
If you want to have stronger erections, a bigger penis, and a more satisfying sex life, you should take enough minerals and vitamins. Logically, your body can't function properly without these substances.
According to the excellent website Layyous.com, you should focus on these substances to improve your results:
VITAMINS
2000 mg of Vitamin C twice or three times a day
30 mg of Zinc
100 mg of Vitamin A
200 mg of Magnesium
100 IU of Vitamin D
50 mg of Thiamine
MINERALS
525 mg of Calcium
200 micrograms of Vitamin B12
150 mg of Vitamin E
25 micrograms of Potassium.
400 micrograms of Folic Acid.
All of these substances can be found in your local pharmacy or online in the form of tablets or capsules.
Try Herbs For Male Enhancement
There are several herbs out there that can significantly improve the blood flow into your penis. This way, your recovery period after doing exercises will become much shorter and your results much better.
Just focus on these herbs and substances to improve your success rate:
Korean red ginseng – Improves blood flow and sexual functions – be aware that it contraindicates with several medications.
Entengo herb – Its properties are responsible for improving blood circulation in the penis.
Ginkgo biloba – Improves sexual functions, especially if you are suffering from anti-depressant-induced dysfunction (do not take it if you are on blood thinners).
Catuaba bark extract – This herb can augment sexual function, promote deep relaxation, and enhance your peripheral circulation.
Maca powder – Aphrodisiac that promotes better erectile function and boosts energy levels.
Deer antler – It can draw more blood to your penis for bigger erections.
Hawthorn berry – Contains blood vessel strengthening agents known as bioflavonoids.
Damiana – Damiana is highly effective in addressing prostate issues and impotence in males.
Most male enhancement pills have their formulas based on extracts from these plants and herbs. Just keep in mind that these themselves will improve only your blood flow. To gain actual size, you need to exercise.
Lose That Lower-Belly Fat
Guys, losing that belly fat will not add any inches to your size, but it will make you look bigger. You know that belly fat, especially all around your pelvis will hide part of your shaft.
That means the less fat you will have, the more of your penis will be visible. This is true for both the flaccid, as well as erect size.
Trim Down That Pubic Hair
The pubic hair acts similarly as the belly fat. It hides part of the shaft of your penis. Therefore, I highly suggest to at least trim it down (if not completely shaving it).
Once gone, your penis will not only become more hygienic and attractive, it will look even a little bit larger. No pubic hair is something all women appreciate when giving you head so your chances of getting a blowjob will become higher.
Exercise Reguarly
Exercising on a regular basis will not only make you skinnier and looking great but working out (especially cardio workouts) will also improve the blood flow to the penis area. Not only that, it will boost your stamina and endurance that will improve your sexual performance.
Sleep Well
I bet you know about morning wood, but did you know that man can have an erection during his sleep, that can last three to five hours? These night-time boners bring blood into your shaft to recharge and repair your penis – maintaining its proper health.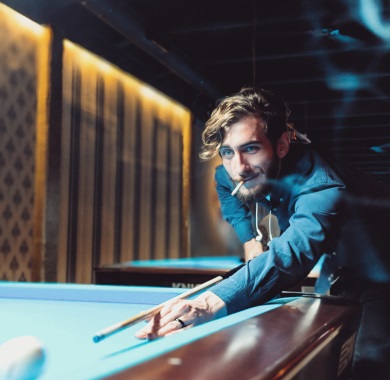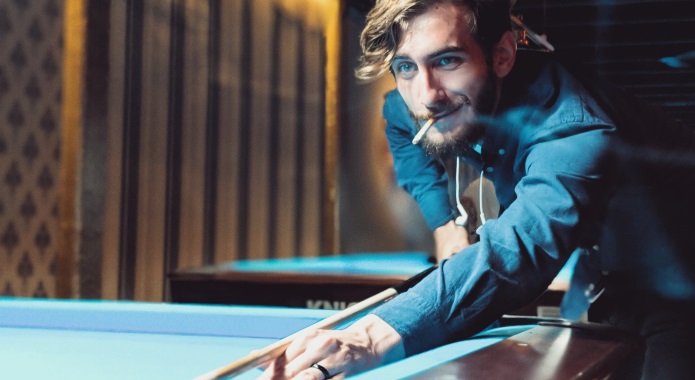 Stop Smoking
Are you a smoker? If yes, then you may want to consider quitting this habit, especially if you want to have the firmest and largest erections possible.
According to several studies, smoking is highly associated with erectile dysfunction. The chemicals that are widely present in cigarettes can hurt the lining of blood vessels in your penis and inhibit their vasodilation.
Not only that, there is a high chance that smokers will have damaged sperm as well because smoking decreases the sperm's health activity and can cause inflammation around the testes and accessory glands.
Avoid Electronic Devices On Your Lap
Having a laptop on your lap is something you need to stop doing right now as there are some indications that a wireless connected notebook on your lap can significantly affect the quality of your sperm.
The more you expose your sperm to the electronic radiation, the higher is the chance of temporary infertility.
Stop The Stress You Experience
I bet that you have already heard that stress is bad for your overall health. However, it has an almost catastrophic effect on your penis.
Did you know that high-stress hormones (including adrenaline and cortisol) reduce your testosterone levels, decrease hGH, and negatively affect the size of your penis?
Low testosterone levels can lead to problems with erections and a proper sex drive.
Frequently Asked Questions (FAQ)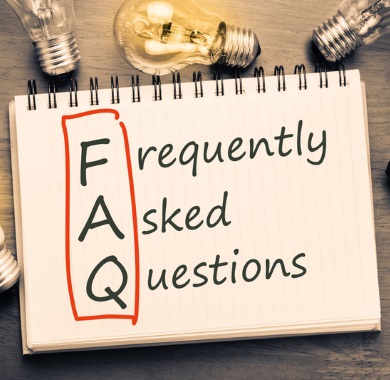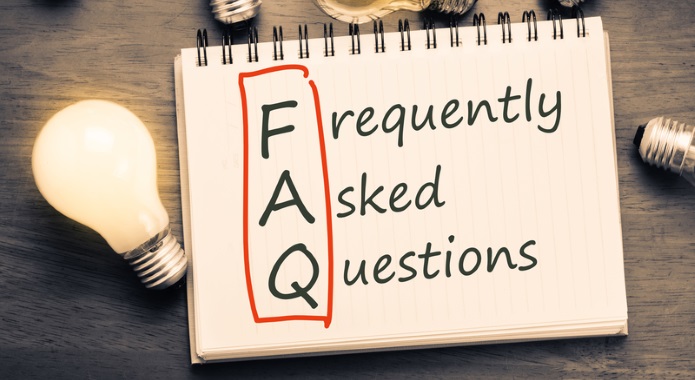 I have tried my best to create the most comprehensive guide on the topic of penis enlargement exercises. However, if you still have any question on your mind, then browse through my FAQ section below.
Because over time, this section grew significantly in its size, I have decided to create an overview with quick access. You can jump to the answer to your desired question by clicking the link below.
Should I make my penis longer?
Question #1
This is a very personal question that only you can answer. If you are happy with your size and your sexual partner seems satisfied during lovemaking, then I believe there is nothing you should change.
However, if you or your partner are not satisfied with the size of your penis, then feel free to try these exercises.
Just keep in mind that according to this research study, the average penis size among the selected group of American men is 5.57″ (14.15 cm) in length and 4.81″ (12.23 cm) in circumference.
Here is my detailed guide to measuring your real penis size. So as long as you are near these average numbers, there should be nothing to be worried about.
Will my gains be permanent?
Question #2
Guys, I have an excellent news for you. Your gains (both in girth and length) from these exercises are permanent. Do you want to know why?
These workouts are based on two main principles:
Expanding the spongy parts in your penis (corpora cavernosa &
corpus spongiosum)
Extending and stretching your suspensory ligament
During your exercises, you increase the internal pressure in the shaft of your penis. This puts your tissues under a lot of stress and causes micro tearing on a cellular level.
Don't be afraid as this is a natural reaction of bodily tissues that are placed upon a lot of stress. They always try to adapt to new conditions.
If you allow for enough rest time between your workout sessions, these micro-tears will heal and will result in new tissue growth. This way, your shaft will become larger and able to hold more blood leading to bigger and firmer erections.
Once you reach your desired size (phase one), you need to continue with the second phase during which you will make your gains permanent (also known as cementing your gains).
Are these exercises safe?
Question #3
Yes, penis enlargement exercises are safe as long as you follow the instructions, do a pre-workout warm up and take your time for a cool-down phase. Also, you can not overdo your workout session.
Sadly, you can injure yourself easily while working out especially if you do not follow the general safety recommendations. Your injuries may be quite serious:
Baseball bat effect – In this case, a penis starts to look like a bat because of uneven gains caused by uneven pressure applied during jelqing. You will experience length gains at the base of your penis while girth gains will concentrate towards your glans. Your penis will resemble the baseball bat.
Donut effect – This issue may happen especially among circumcised men. When you overdo your jelqing session, or you are too intense with it, the bodily fluids inside your penis tissues are pushed toward your glans and collecting in a ring formation around it. This will resemble a donut on your penis.
Red spots or discoloration – This is the most common side effect of jelqing, especially for beginners. The red spots on your penis, also known as "Newbie spots", mean tiny bursts of capillaries inside the skin of your penis. In general, they disappear in 24-48 hours. This is often a sign of a poor warm-up phase or a grip that is too intense.
My advice to avoid injuring yourself is always to start slowly, do a warm-up before and a cool-down after your session, and intensify your exercise routine gradually.
Also, you need to pay attention to the physiological signs of working out too hard, such as weak morning erections, soreness, or even red spots – all signs you should take more time for recovery.
If you have any health concerns, worries or further questions, do not hesitate to speak with a medical professional before you try any new workouts.
Can I injure myself while doing these exercises?
Question #4
Sure, there are many guys who claim that they have injured themselves on various forums dedicated to penis enlargement. However, the chance of injury is minimal if you follow instructions and the signs your body is telling you.
The easiest way to avoid injury is to stop exercising as soon as you experience any discomfort (if you start to experience any pain it may be too late). Here are the types of injuries you may experience:
Red spots & bruising – This is one of the most common side effects among beginners. Red spots (needle-like) are tiny capillaries that burst after being exposed to too much pressure. These usually go away within the first 24-48 hours, and they are the first sign that you should use either less pressure or take more time warming up.
Rash – Rash is usually a sign that you are using less lubrication than you should. It may appear as a small reddish area that may itch. Use mild creams designed to alleviate rash such as cocoa butter.
Thrombosed veins – This side effect is not that common among men who jelq. A thrombosed vein is caused by applying too intense squeezing pressure for an extended period. It results in a distended vein that is very visible but should be painless. You should rest, provide enough heat, and reduce the intensity of your exercises.
Discoloration – Discoloration is a common side-effect of jelqing. This term refers to the darkening of your skin in the mid-shaft of your penis. It is also known as a "brown band". It often signals that you are not resting enough or that you are not warming up for long enough.
Strained & torn ligaments – Strained ligaments can occur because of overworking your routine and not taking enough time for recovery. You know you have strained ligament when you feel the pain in the base of your penis that extends up to the lower abdomen. That is why you need to stop exercising and take enough rest time as soon as you feel any significant discomfort. Otherwise, you may even tear your ligament.
Loss of sensation & erection problems – If you experience this side-effect then you have done something wrong and have not followed instructions properly. Usually, erection problems and loss of sensation are signs of nerve damage caused by its compression, overexerted muscles, not listening to the signs that your body needs rest and recovery, or by bending your semi-erect penis during mid-jelq (NEVER DO THIS). If you experience loss of sensation, stop immediately and if you do not see improvement in a very short time, then seek out a medical professional immediately.
As you can see, the process of natural enlargement can be quite dangerous to the health of your penis if you are not listening to your body's signs it needs more time to recover.
Just keep in mind that you are doing these exercises at your own risk, that is why I always recommend to rather take more recovery time than you need just to be safe.
What gains & results can I expect?
Question #5
Most guys experience one-inch growth in length and over a half-inch increase in girth pretty easily. Although even these numbers are excellent, you can get as big as you want.
However, your results and the speed at which you will achieve your end goals are individual and will depend on the following aspects:
Workout regime you choose
Dedication to routines you choose
Your genetic ability to cope with tissue expansion
You can find a lot of guys on forums dedicated to penis enlargement who gained much more than the numbers I have stated above. Usually, it takes years of dedication to experience incredible size gains.
When can I expect the first results?
Question #6
Guys, you need to realize that these manual exercises will not deliver results overnight because we are dealing with a daily growth on a cellular basis. From what I have read all over the internet and from my personal experience, you can get excellent gains within the first 3-6 months.
The best part? You do not have to wait so long to experience improvement in the quality of your erections. These should already be noticeable within the first 2-3 weeks.
Do I have to buy anything?
Question #7
Absolutely not. To perform penis enlargement exercises you will need only your two hands, hot water, and a towel. You can experience solid gains just with the item above.
However, to make your workout session more complex and more effective, then you could get your hands on some devices that will allow you for easier and more comfortable working out.
Here are the best devices you can consider getting your hands on:
Hydro-based penis pumps – I recommend Bathmate or Penomet that will allow for a workout session while you take a shower or bath.
Penis extenders – These devices stretch your penis comfortably over a long period. My top choices would be SizeGenetics, Male Edge or JesExtender, and Phallosan Forte.
You can achieve good results even without these devices as long as you do exercises that are explained in this article regularly. However, it will take you more time and effort.
How about pills? Will these help me?
Question #8
Sadly, there is no magic pill that will make your penis grow permanently on its own. If you have problems with erection and poor blood flow into your penis, then you may feel like your penis has grown after taking penis enlargement pills.
In reality, you have only reached your maximum penis size thanks to more blood coming to your penis thanks to improved blood flow.
However, many guys point out the positive role of taking male enhancement pills during your workout session as nutritional support for achieving even better results faster. These pills improve the blood flow into your shaft, and with more blood, your body can supply more building block necessary for the growth of your size.
I have reviewed a lot of male enhancement pills on the market these days and the best brand I have stumbled upon is called Male Extra. I highly recommend it as a nutritional support while doing penis exercises for faster and even better results.