You've asked him or her on a date, but you're still bewildered that they said "yes." I've been there before. You're so excited to ask the person on a date, and then you realize – you're kind of boring.
What happens if he or she doesn't like video games? Soccer? Cooking?
And I'm going to tell you the truth: you're both equally scared. But that doesn't mean you can't be adventurous. Instead of going on a dull first date, go out on a limb and try something a little new and unique!
Idea #18 – Go to a Planetarium or Stargazing
A night under the stars: what sounds better than that? For most women, the men out there are less than chivalrous. Men just want to get the party started, so to speak, and people are beginning to move into relationships too quickly.
Sometimes, it's good to step back and gaze up at the stars.
A visit to the planetarium or spending the evening stargazing is an excellent choice for a first date.
Pay attention:
I recommend going out for dinner prior to this, or bringing a dessert along, so you have a little something to eat while gazing at the stars. If possible, choose a night when the moon is full to have the best effect!
Idea #17 – Go for a Coffee
Going out for a cup of coffee may seem boring, but it's also less intimidating and a good choice if you're both short on time.
There's nothing wrong with asking a coworker out for a cup of coffee and getting to know each other.
Idea #16 – Try Horseback Riding
You may not be Henry VIII, but that doesn't mean that your fair maiden doesn't love a man on a white horse. In all honesty, every woman would love to go horseback riding at least once in her lifetime.
And many men would also like to jump on the back of a horse to see the world from a whole new vantage point.
Keep in mind:
Many equestrian tours are available, or you can simply go to a horse riding center and take lessons before planning an exquisite excursion.
Idea #15 – Try a Quiz or Trivia Night
Trivia and quiz nights can be a lot of fun. This is especially true for younger people trying to take their crush on a date. You don't want to ask silly questions, like "what is your favorite pair of pants?"
These questions will get you nowhere!
Instead, you want to have a list of questions that you can ask that will allow you to get to know the person that you're on a date with. You may ask them a few questions, such as:
"What is your idea of the perfect first date?"
"Where do you see yourself in five years?"
"If you could travel to one place in the world, where would it be? Why?"
These are just a few of the questions that you should be asking.
Pay attention:
Try to use this time to get to know the person, and make sure that you also ask questions that are a little wacky to make your date laugh.
Idea #14 – Skydiving or Bungee-Jumping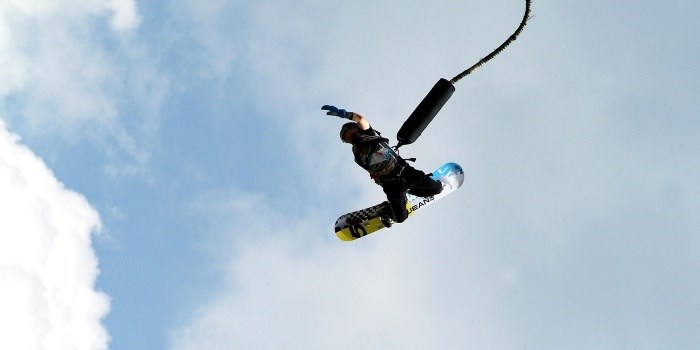 Are you a thrill seeker that can only spend time with someone else who likes an adrenaline rush? If so, you need to cut to the chase and do one of the most daring things possible – bring your date skydiving or bungee jumping!
Keep in mind:
This will either end in an unforgettable moment, or in the other person running for the hills. In either case, you'll know whether your date is compatible with you or not.
Idea #13 – Create Your Own Picnic
Oftentimes, people think that the first date has to be so extravagant that they are fearful of spending time with another human being. When you think about it, it's a bit silly.
The one thing that we can all do is eat!
Just find the perfect location, a beach or a beautiful park, and plan a picnic. But get a little creative with your meal plans – go beyond peanut butter and jelly sandwiches.
Pay attention:
Drop hints and ask your date what their favorite foods are. Use this list to determine what you should bring to your picnic without letting the cat out of the bag.
I highly recommend introducing a few of these aphrodisiac foods into your picnic menu to make her mood better!
Idea #12 – Go to The Beach
The beach is the perfect place to sit down, relax and have a picnic or watch the sunset. Now, the beach is not for everyone, so ask your date if they would like to go beforehand.
If you live near a boardwalk, the beach is a great first date!
Idea #11 – Go to Zoo or Aquarium
Does your date love animals? A day at the zoo is the perfect first-date idea. This will show that you have a compassionate side, and you'll be able to see some of the world's most beautiful animals.
Pay attention:
If it's a rainy day outside, try going to the aquarium where you can stay indoors and see a shark or a stingray up close!
Idea #10 – Theme Park, Carnival or Amusement Park
Amusement parks, carnivals, and theme parks are a load of fun. This is an excellent idea for a first date, and you'll be able to have lasting memories with someone that, hopefully, you'll see multiple times.
Amusement parks have a way of bringing out the "little kid" in you! Of course, an amusement park with rides that are sky-high may be a scary for your date.
Pay attention:
If this is the case, choose a carnival or even a fair where you can grab some food, get your face painted or do something fun without worrying about your date throwing up over the side of a rollercoaster.
Idea #9 – Go to a Museum or Theater
Museums and theaters are a great choice, especially for people that are in their late 20s or older. They offer a more relaxed atmosphere – unlike crowded bars or dance clubs.
A museum is a good choice, especially if you know that the person is a history buff! 
A theater is an excellent choice if you're a man bringing a woman on a date. But if you do take her out to a theater, don't skimp out on the attire.
Pay attention:
Dress to impress. Wear a suit and tie. Make sure that she dresses in her best dress – and treat her like a princess.
Idea #8 – Go for a Bike Ride or Rock Climbing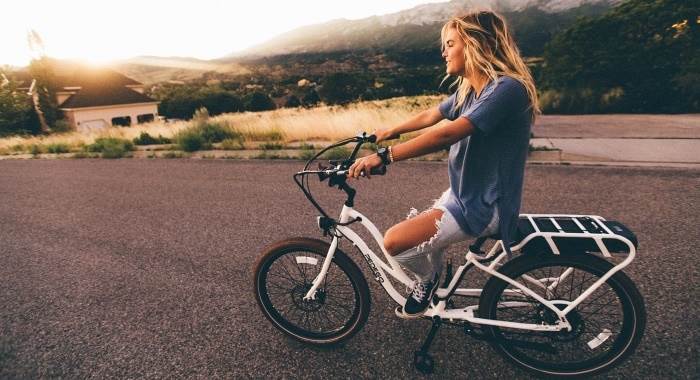 Is the weather beautiful outside? Do you live near the mountains or beautiful trails? If so, why in the world are you reading this article?
That's right: you have a date!
Instead of going for something uneventful and boring for a first date, why not go for a bike ride or rock climbing?
Keep in mind:
Rock climbing should always be undertaken with a professional, and this is something that maybe the both of you can learn together. Or you can just go for a bike ride through a beautiful trail together.
If you want to be a little bit different, rent a bike that lets two people pedal together. This way, you can use a bit of teamwork and talk to each other.
Idea #7 – Stroll in the Park or Feed the Ducks
Work is busy. Life is busy. Kids are nagging you to play with them. You're tired of sitting in traffic, looking at buildings all day. When this happens, life begins to feel claustrophobic.
Sometimes, people just want to take a stroll in the park and feed the ducks. Plan a mini adventure for your first date:
Go to the park
Have a picnic
Feed the ducks
Pay attention:
If you're short on time, you can skip the picnic.
Idea #6 – Try Bowling or Mini Golf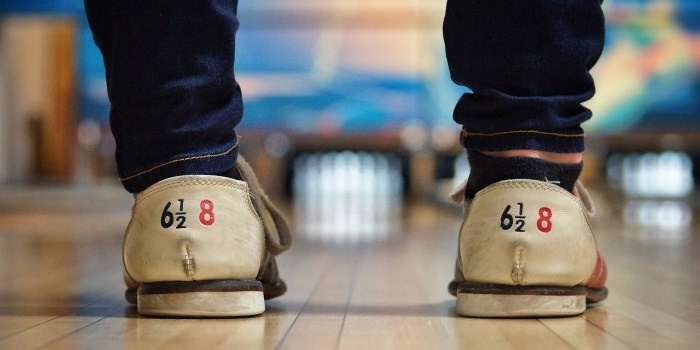 Bowling and mini golf are a lot of fun. They allow you to break the ice and have a lot of laughs at the same time. Every girl (and most men) likes to have a fun time in a relaxed atmosphere.
And if you can manage to make your date laugh, that's a good sign. But you want to proceed with caution!
Keep in mind:
If you're the type of person that gets very competitive – as in you'll start screaming in your date's face how you just destroyed them in mini golf – keep scrolling and do something else on this list if you plan on having a second date!
Idea #5 – Race Go-Carts
Nothing brings out the fun in someone like racing go-karts. This is especially true if you're a woman looking to bring a man on the first date.
Keep in mind:
Go-karts are, for lack of a better word, fun. They allow you to let loose, race around and have plenty of laughs.
Idea #4 – Go to an Outdoor Movie or Concert
You know what is really popular? Nature. Going to a regular movie theater is overrated, and doesn't allow you to get to know the person (unless they're one of those people that love to talk during movies).
So, you want to do something similar, but something that is also a little bit different and memorable.
Pay attention:
Going to an outdoor movie or concert is a great way to spend the day without having to stay inside of movie theater – popcorn is too expensive anyway.
Idea #3 – Go to a Dog Park
Dog parks are a lot of fun. Why? They're non-threatening, and everyone loves man's best friend. You can go without a dog, but that's a little bit creepy.
Instead, you'll want to bring the dog along for the ride.
Keep in mind:
Hopefully, you or your date has a dog that you can bring to the park. If not, you may want to choose one of the other 17 recommendations on our list.
Idea #2 – Visit Karaoke Bar or a Cooking Class
Even if you sing like a dying bird, it takes a lot of guts to go to a karaoke bar and sing your heart out. Don't go for something too mushy, like "I'll always love you," unless you want to see your date run out the door.
Try doing a duet, or rock out to your favorite rock band!
Pay attention:
If you want to go for something a little bit more romantic that's also teamwork-oriented, take a cooking class together. If you're a woman going on a first date with a man, you'll find that the true way to his heart is through his stomach.
Idea #1 – Try a Dancing or Painting Class
Do you step on your partner's feet when you dance? Is the only thing you can paint a stick figure?
Get out of your comfort zone, and attend a dancing or painting class for your first date. Not only is this fun, but you'll get a lot of laughs if you're both not dancers or artists.
Pay attention:
This is a much better option than going to the movies (sitting there not talking to each other) or going to a sporting event where your date is bored to tears!