If you are thinking about all those wild and "forbidden" pleasures, fantasies, and sexual activities, you need to try the BDSM! However, diving into this kinky world with no experience whatsoever can be a daunting and even scary process.
Luckily, with the inside information and tips provided below you should have no trouble getting started and enjoying this new exciting style of sex from the beginning.
What The Heck Is BDSM?
Though almost all sexual activities involve a dominant and a submissive party, the practices covered by this acronym really take pleasure to entirely new levels.
This acronym covers:
Bondage and discipline
Dominance and submission
Sadism
Masochism
In general, all these four aspects are based on a main – "Master vs. Slave" – principle. On the one hand, you have the dominant party (either male or a female) that calls all of the shots. On the other hand, you have the submissive party that obeys commands.
There are no real rules for choosing dominant and submissive roles except that this decision must be made consensually.
When you enter into a BDSM relationship, you agree to either take complete control of another person sexually or give yourself up freely to your new "master."
While some couples like to start with light levels of BDSM and then gradually spice things up, others dive right into the pool and keep things running hot the whole time.
Tips & Tricks to Excellent BDSM Session
Communicate
Tip #1
If you want to have the perfect BDSM session no matter your experience level, then you need to talk a lot with each other. Only through open communication, you can learn about your partner´s needs, desires and turn-on´s.
Talk about what turns each of you on
You need to make your submissive partner feel safe enough
Speak of each other's insecurities to know each other better
Be up-front about yourself and your kinky side
Learn to read your partner and his or her body language
Good, continual communication yields intimacy, understanding, alignment, and agreement. Trust me that it will make your relationship much better.
Always Have a Safe Word
Tip #2
This is the second most important point on this list. Before you engage in any activities that are related to dominant and submissive behavior, you need to set up a safe word – one that anyone can say at any time to stop the action.
In the ideal case, you will set up two words, one for slowing down a bit your action and the other that will stop your play completely.
Here are my tips when choosing the right word:
Do not pick red, yellow, or green as these three colors have specific meaning among professional dominants
Pick something that is easy to remember and easy to say
It must be a word that is not likely to come up during normal course of play
Examples of good safe-words:
"SAFEWORD"
"PIE"
"LUCKY"
"PLAYGROUND"
"HEARTBEAT"
"LOLLIPOP"
"PINEAPPLE"
"BANANA"
"APPLE"
"OKLAHOMA", etc.
If you incorporate toys and equipment that will hinder your partner´s ability to speak (such as mouth gag), you need to set up a non-verbal cue – such as a tap or a specific number of hand squeezes.
Gradually Build Trust
Tip #3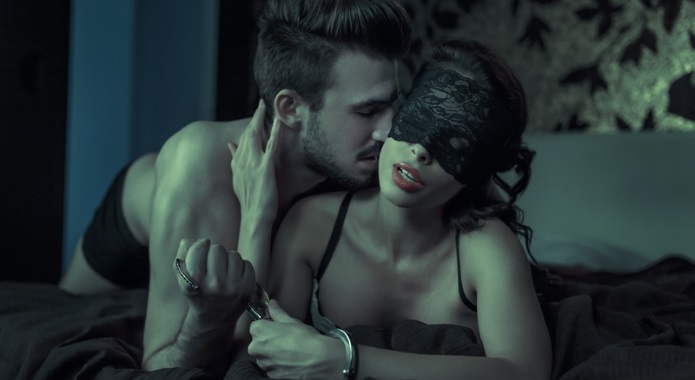 Many sex experts state that building trust in the dominant and submissive relationship will take some time. I recommend taking things slowly at first to measure how comfortable your partner is with your kinky desires:
You can start with whispering "Do you have anything to tie me up with?"
Or you can hold his hands down above his head as you make love to him from on top.
Or you can take control when he is allowed to have an orgasm.
Then you can gradually push the boundary. As a submissive, you'll need to give yourself up entirely to the commands of your Master, something that can seem a little bit difficult on the surface until you start to get into the swing of things.
The trust will not come out of the blue. Start slow and build from there. It will take time, careful consideration and energy, but it is worth every "drop of sweat" in the end.
Introduce Dirty Talk
Tip #4
While we have pointed out the importance of open communication between you and your partner for BDSM sessions, there is another element you need to consider – the dirty talk.
Because every aspect of BDSM is dealing with establishing the dominance between two partners, the dirty talk is perfect.
Here are some of my tips for beginners:
You need to find a vocabulary you are comfortable to use
You do not need to be graphic at all
Talk about sex openly in and outside of your bedroom
You need to practice a lot
Experiment with different tones (whispers in the ear, playing disgusted, act angry, etc.)
Be creative and change it up frequently as you do not want to be using just two words
Expect to make mistakes and be prepared to laugh at yourself
For more tips, tricks and dirty word phrases see my advanced guide here – The Advanced Guide to Talking Dirty.
Go For Simple Bondage
Tip #5
The bondage comes hand in hand with the blindfolding and is a perfect way for a dominant partner to show to his or her submissive who has the ownership of his or her body, time, and space. You can use it for erotic stimulation, punishment, discipline training, or even humiliation.
Just keep in mind that there is no need to go for very complicated knots and items. Just stick with the basics for safe bondage.
Best items you can use for a blindfold:
Scarf; necktie; professional blindfolds; bondage tape
Best things you can use for bondage:
Handcuffs; scarf; tie; chain; bondage tape; wrist and ankle restraints; belt; armbinders; spreader bars; solid braid nylon rope (7/16″ or 3/8″ in diameter); thick cotton or silk rope (this one is expensive)
All these are just tips for beginners and newbies. I will add an article that will deal with the advanced bondage tips in the future so stay tuned.
You can tease your submissive partner with a good sex toy but do not allow him or her to reach orgasm. See more here – The 10 Best Male Sex Toys That Are Worth Your Money and 10 Most Popular Female Sex Toys.
Incorporate Spanking into Your Play
Tip #6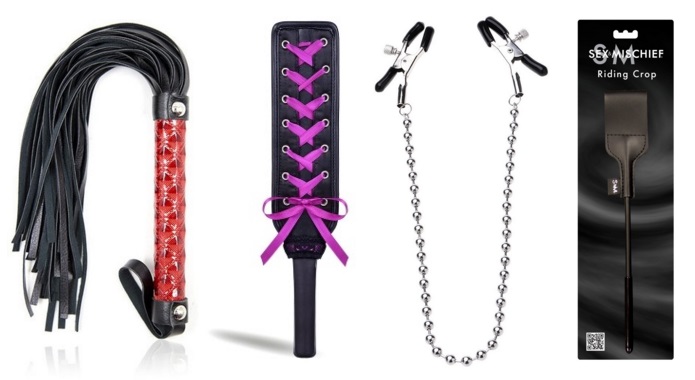 With spanking and discipline, you need to make an erotic atmosphere first for a submissive partner to enjoy herself or himself. Only then you can start with causing pain for his or her pleasure.
It is best to start slow and start with dirty talk to make your submissive partner feel naughty. There are a lot of things you can choose from for a proper spanking or a discipline session.
Best items for spanking:
Spatulas; floggers; whips; wooden spoons; paddles; belts; hairbrushes; plastic rods and rulers (very stingy and can leave marks)
Best items for discipline:
Candles; mouth gags; collars; nipple clamps; nipple lasso; chastity cock cage
If you want to learn more about the proper equipment of a BDSM professional, then check out this article – 4 Vital Tools for Every Dominatrix.
These are just beginners tips. If you want to learn more about advanced ways to spank someone properly, you need to read this article – Spanking 101: Tips & Tricks You Need to Implement.
Plan Everything in Advance
Tip #7
In any BDSM activities, a "Master" needs to always maintain control over and lead his or her submissive partner. A "Slave" relies on you to "guide" him or her and does not expect you to be a frazzled, unorganized mess.
Therefore, always prepare your plan before you engage in any dominant and submissive activities. Here are some tips that will help you create one:
Always create a beginning, a middle and an end (just like a good story)
You are the one who is calling the shots
Prepare your playthings and be organized
Read a lot of erotic literature to get inspiration
Add a lot of realism to your scenario
Because the dominant member is going to be able to establish all of the BDSM rules, it is impossible to provide you with all the different tips and tricks you may consider using. Just be creative.
Inspiration for Role-Playing Scenarios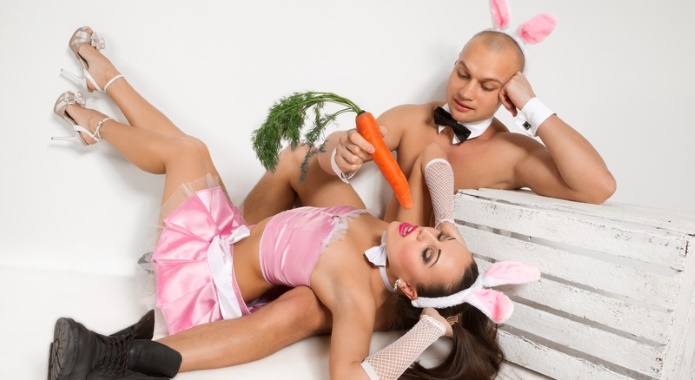 As you have read above, one of the most important parts of the best BDSM session is a well-prepared plan. Before you start dealing with details, you need to pick a great scenario to elaborate on.
Here are my most favorite ones:
Boarding school student that has been caught doing something naughty (e.g. masturbating)
A new pony that needs to be examined for health problems (in a degrading way) and trained well
Interrogation for a piece of information only submissive knows (like a top card in the deck)
Night security that has caught submissive partner trespassing on the private property
A pirate plundering a village and capturing a hostage/slave
As you can see, there are many scenarios for you to choose from and the only limits are your fantasy and creativity.
Here are some great interviews: