As a man, you have probably seen a myriad of sex things dedicated to ladies and have been wondering – "What happened to all of the male toys?" After all, men like to have fun too – right?
When your hand is getting too boring, or your arm is killing you from overuse, some things can help you reach orgasm much faster than ever before. Let's look at the top 10 toys on the market that are worth your money.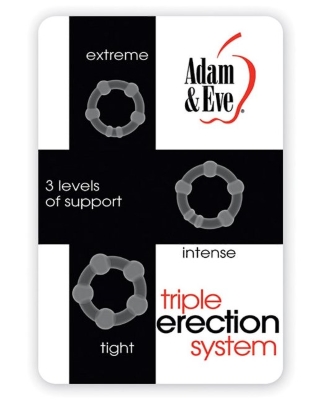 The Triple Erection System provides you with a possibility of having orgasms like never before. By restricting a blood flow out of your penis, it will gather making you larger and allowing you to last longer during intercourse!
These 3 cock rings range in size from 1.12 – 1.37 inches.
The material is clear and made from stretchy TPE.
Wear these for 30 – 45 minutes max.
Experimenting with using 1 – 3 rings at once is recommended, and you can use this product with a condom on, and the result will be a much harder, stronger orgasm while being stiffer than ever before!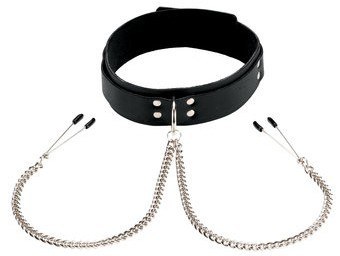 The Spartacus provides one of the top collars with attached nipple clamps to make your sexual encounter one to remember! You will get:
A leather neck collar that is comfortable and will fit any size!
Two tweezer nipple clamps that are the perfect balance between pain and pleasure.
The best feature that this model provides is the two weighted chains that will intensify the pleasure during wear.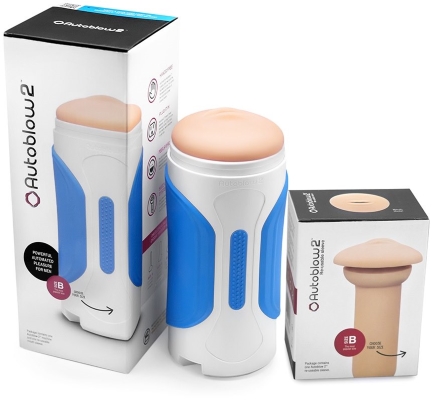 Want the experience of a blowjob that will last a lifetime? The Autoblow 2 does just that and much more.
In fact, this product is so highly rated that every woman on the planet should be worried!
You just need to pull down your pants and slip your penis into what is best described as "the mouth". Now, you can sit back and relax as you blow your load right into the product. Don't worry, it is very easy to clean!
You will have an immense amount of fun all night long as this is said to be the most realistic blowjob machine on the market, and guys love it so much!
The Autoblow 2 First Look Demo Video
Click on the Image Above to Watch the Video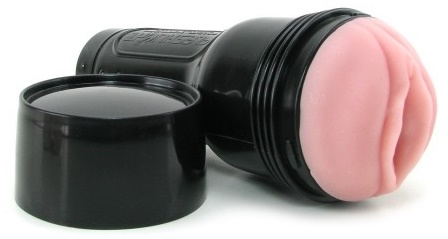 The Fleshlight company is famous for making the best artificial vagina on the market today. All Fleshlight products are unique because they aim to help you last longer in bed while training yourself to stay harder as well.
You can get various attachments that will allow you to stick it to the shower wall so you can have a standing "sex" with your new toy!
You will have to put water-based lubricants into its opening that looks like a vagina, mouth, or even anus.
The unique patented flesh material will tighten around your penis just as in real pussy.
The Fleshlight will help you with premature ejaculation and performance issues that may be hindering your sexual experience! You can also use it to masturbate like with any other pocket pussy! For more products ideas and gadgets for your pleasure, read more on MrRacy.com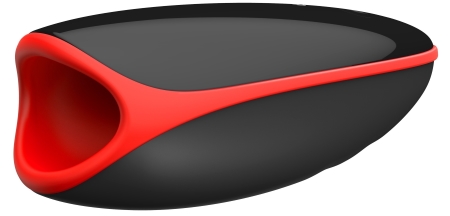 Masturbation with your hand is so yesterday. Imtoy has created the Piu, which can bring this experience to a whole new level. All you have to do is to follow these steps:
Add lube to it.
Stick your erect penis inside.
Use the arrows to control levels of vibrations.
Enjoy hands-free masturbation.
This very discreet, innovative, and rechargeable product will leave you blowing your load each and every time! It can be placed in water for easy cleaning and is completely waterproof to allow for shower fun.
IMTOY Piu Masturbator
Click on the Image Above to Watch the Video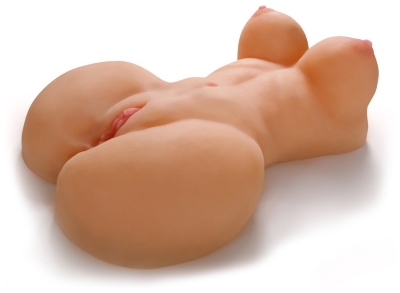 One of the best male sex toys ever made that includes a pussy and a set of tits to play with! With the Fuck Me Silly 2 Mega, you receive:
The entire torso of a woman along with 36-DD breasts.
A very tight and penetration-ready vagina.
Made from Fanta-flesh, these 12 pounds of perfection will warm up to your body temperature as you thrust every last inch of your member into her. You can cum on her tits or right inside of her hole!
Cleaning is a breeze thanks to this product's unique design. With your purchase, you will get lubricant as well as a DVD showing exactly how to use this toy.
A gift for both you and your partner. Masque Sexual Flavors are just $9.95 and allows your partner to have the experience of a lifetime while blowing you.
All you need to do is to place these strips into the mouth and start performing oral.
This product packs a burst of flavor that will completely mask the taste of semen as you explode in your partner´s mouth. For the man or woman who would rather swallow than spit, this makes oral a quite tasty breeze!
Click on the Image Above to Watch the Video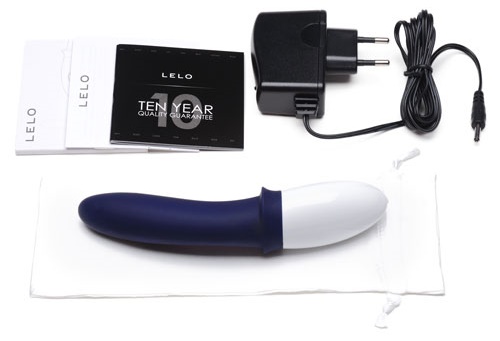 Did you know that a prostate massage can give you, as a male, the most intense orgasm you have ever experienced?
While you may not feel comfortable using your fingers, the Lelo Billy Luxury will get the job done and looks awesome as well. It comes with following features:
5 Vibration patterns.
An ergonomic contour to hit your spot easier
4″ Insertion length
3.5″ Circumference
With a 4-hour charge, you can spend an entire afternoon of intense orgasms with the Lelo Billy.
The World's Most Satisfying Prostate Massager from LELO
Click on the Image Above to Watch the Video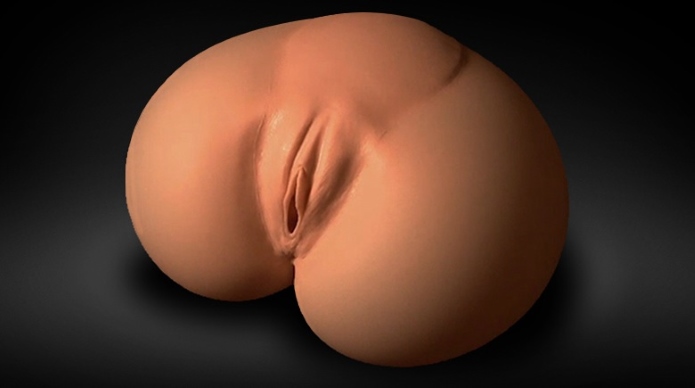 An impressive silicone-based prosthetic vagina is what best describes the Soloflesh. This product comes in ebony and light skin tones and is a one-size-fits-all model!
All you need to do is just to follow these 3 steps:
Fill it with water.
Insert your erect penis inside.
Start thrusting.
Users rave about this one due to its real feel and the manufacturer even made it so that the Soloflesh could easily fold for discreet, easy transfer. Using air, water and pressure, the Soloflesh will react to your movements so that it feels just like a real woman's vagina.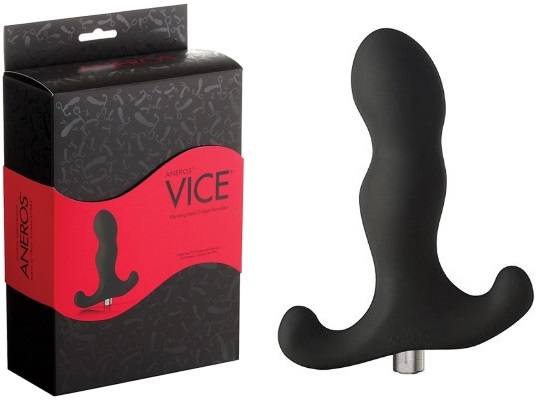 An award winner for outstanding toys for men, the Vice brings together a unique user experience that costs just $139.95! If you enjoy prostate milking, this is the massager you need to have.
Using AAA batteries, you can operate the vibrator with ease!
Using medical grade silicone and wrapped in a satin finish.
This toy is very smooth and user-friendly.
The design of this Aneros model allows for a firm grip and comes with the perfect curvature to make the Vice hit your prostate gland correctly each and every time!
This is a great toy that provides pleasure via two perfectly placed motors for simultaneous prostate and perineum massage, it's a combination that guarantees a life-changing orgasmic experience you will definitely want to enjoy over and over again.
WaveMotion technology creates a 'come-hither' movement for the perfect massage.
Ultra-powerful vibrations in 2 motors for intense sensations.
8 adjustable vibrating settings to find your perfect level, from a teasing tickle to deep, satisfying power.
One of the buyers on Amazon said:
"If you've never tried prostate massagers or anal play of any kind. Start off with something cheaper. But if you've experience this kind of thing and just haven't found the right device, look no further. Loki is by far the best that is out there that I have seen or tried."
LELO LOKI Wave Prostate Massager
Click on the Image Above to Watch the Video
The Vibrating Head Teaser is made out of thermoplastic rubber (TPR) and ABS plastic that will fit gently over your penis head. This way, it will direct vibrations from two bullet vibrators directly to the head of your penis.
Pros:
Delivers incredible sensations
Is easy to use and control with remote
Two bullet vibrators for intense stimulation
Cons:
No opening for release of ejaculate
Some people complain about cheap bullet vibrators
Pay attention: This vibrating penis teaser is an excellent addition to your masturbation sessions that will not cost you too much. Its price is between $19.00 – $37.99.
Perfect for beginners and more experienced men in anal stimulation, the Naughty Plug is made of medical-grade silicone. This kit comes in three different sizes for utmost comfort: small (4.0″ in length, 1.0″ in diameter), medium (4.5″ in length, 1.2″ in diameter), and large (6.0″ in length, 1.5″ in diameter).
Pros:
Soft silky surface
Easy to clean
3 Sizes for utmost comfort
Luxurious packaging
Phthalate-free made out of medical grade silicone
Cons:
Huge base making it unpractical to wear during day
A lot of sponsored and overly positive reviews on Amazon
Pay attention: This anal training set (3 plugs) is excellent for beginners with anal sex and will cost you between $14.00 – $18.95.
You can read more about best products in this category on the following article – 5 Best Butt Plugs You Need to Have.
The non-sticky bondage tape by Pipedream made of PVC is an excellent addition for those who are trying to spice things up in the bedroom. If you are a beginner to bondage and dominating, you will love this product as it is not expensive and delivers a lot of fun.
Pros:
65 Feet of tape per roll
Does not pull hair and sticks only to itself
Incredible and fun ways to use it (bondage, gag, blindfold, etc.)
Excellent introduction into bondage and dominating during sex
2″ Wide tape
Cons:
A lot of counterfeit products on the market
May be harder to unwrap
Pay attention: This unique bondage tape comes in various colors and usually costs between $6.49 – $10.00.
Watch Short Video-Review of This Product
Click on the Image Above to Watch the Video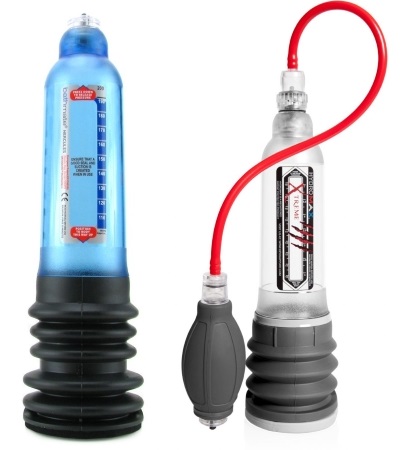 The BathMate Hydromax Xtreme is one of the best penis pumps on the market these days. It is a multi-purpose pump that can be used as a typical vacuum-based or even a water-based device. The best part is that when used with water, it is a much safer and more efficient solution for penis enlargement.
Pros:
Much safer because of water distributing pressure more evenly
Durable and a high-quality product
Great addition for permanent penis enlargement
Comfort pads for better usage
High-quality hose with ball pump
Cons:
Time consuming
You will need water for the best results
You need to re-pump to maintain pressure when used with water
No pressure gauge
Pay attention: This pump has two versions X30 and X40. Their sizes are as follows – 9.5″ / 11″ in length, 7″ /7.7″ in girth and 2.25″ /2.5″ in diameter and its price ranges around $300.00 – $350.00.
You can read more about best products in this category on the following article – The Shocking Truth About Penis Pumps Revealed.
Watch Short Video-Review of This Product
Click on the Image Above to Watch the Video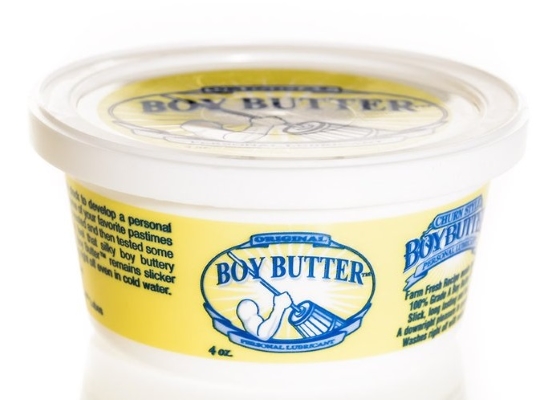 Although the Boy Butter Lubricant is not a sex toy per se, it is an incredible addition when playing with the non-latex toys. Its combination of coconut and vegetable oils together with organic silicone blend is very slippery for the perfect, non-friction experience.
Pros:
Oil-based for long-lasting non-friction effect
Safe to use on all non-latex toys
Perfect for masturbation
Made with all natural ingredients (coconut and vegetable oil blend)
Non-staining formula that is easy to wash with water
Cons:
Not compatible with latex condoms (only with polyurethane condoms like Durex Avanti and Trojan Supra)
Not specifically designed for vaginal sex
Pay attention: This product comes in various sizes, and a typical 4oz package costs between $10.00 – $12.00.
Read these posts next to improve your sexual skills: