Society is locked into the idea of curvy girls feeling insecure about their bodies. Tragic! This rings especially true for thick girls and curvy women when they are getting naked or presenting their bodies in any stage of undress.
The sad thing is, this couldn't be further from the truth!
Curvy women possess assets that can turn sex into a life-changing experience not only for their partners but also for themselves. Take it from experience: nothing beats curvy women and thick girls in the bedroom.
Here are several solid reasons as to why.
1. INSTINCTUALLY, MEN ARE ATTRACTED TO CURVY WOMEN
Men have long been visually stimulated by the natural sex appeal of women's abilities to bear healthy children. In layman's terms, wider hips are better, period. This being the case, a far curvier lady with much wider hips, larger breasts, and a more supply butt can trigger an instinct-based sexual attraction, along with a stronger desire to procreate.
The thick woman is viewed as capable of bearing strong children (wide hips), and to nurse them properly (large breasts).
Scientific glasses put away, these facts alone will arouse sexual urges and cause faster-than-anticipated erections in most men. To ensure a satisfying sexual experience for both partners, a strong and well-maintained erection is key.
Curvy women supply a stronger visual for this to stay the case. Dating a curvy woman keeps the attraction alive and stronger for longer!
2. CURVY SHAPES ENHANCE MANY SEXUAL POSITIONS
Curves are very fluid. What does this mean? When her body moves rhythmically, the curves move along with her. In some sexual positions, such as doggy-style or girl on top, parts such as the butt or breasts will move with continuous thrusting.
When these erogenous zones shake, ripple, and jiggle, it will drive a man crazy, and cause a spike in sexual energy and general sex drive, enhancing overall arousal. Yet another appealing trait of doggie-style sex with a curvy woman is the sound a larger butt makes when slapping against her partner's pelvis.
Speaking of that…
3. CURVY GIRLS HAVE MORE "CUSHION FOR THE PUSHIN'"
There are certain sexual positions that are far less abrasive on the male abdomen and pelvis when engaging in intercourse with a thicker woman. Thrusting impact is well absorbed, allowing the male to pump intensely with far less risk of injury to themselves or their partners.
Sexual positions bringing the male and female pelvis closer together (such as woman-on-top and doggie-style) feel much better when performed with women with better-developed lower halves.
What does this mean in layman's terms? Curvy women can handle deeper, longer, more intense intercourse sessions, making them the ideal partners, both sexually and as a general partnership.
4. CURVY CONFIDENCE IS SECOND TO NONE!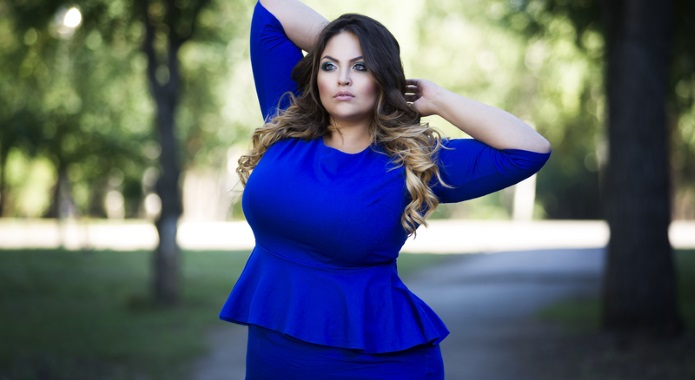 Curvy girls are better in bed, period. This is amplified with the natural confidence that thick women exude. Men should use this confidence and embrace those body parts. Men should be able to suck, squeeze and grab on those extra layers.
It's a far greater turn-on than messing with a bag of bones.
Curvy women who lack confidence may sometimes attempt to hide the curvature of their physique by avoiding specific sexual positions or body moves that might accentuate these features. Doing so takes away from the natural experience for both the female and the male.
Move that body without any fear or shame regarding how skin reacts to the movements! A confident woman is a better partner.
5. NOT ONLY IS THERE MORE CUSHION FOR THE PUSHIN', THERE'S MORE TO GRAB!
It should not be any surprise that men are on the lookout for a woman that has a little extra skin to grab onto in bed. Men don't want to feel like they are sleeping with a stick figure!
A feminine body erases this idea and makes the experience all the sexier for the male in the relationship. More to grab also means…
6. CURVY GIRLS ARE THE BEST CUDDLERS AROUND
Thick women and curvy girls are incredible in bed, and this is amplified when the female is body confident and strong-willed. They are better at cuddling and snuggling, and the additional physical contact makes for a far more intimate and connected experience between partners.
There is nothing like lying in bed cuddling with a curvy woman, laughing about past experiences. In fact…
7. THICK WOMEN HAVE INCREDIBLE SENSES OF HUMOR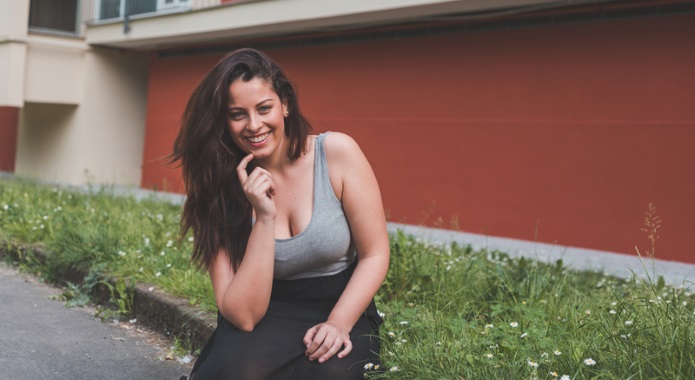 Most curvy girls with the confidence and poise to own their bodies and embrace their own body image also have a top-notch sense of humor. This playfulness and sarcastic attitude can definitely make for a higher level of fun in the bedroom.
Thick women love to laugh, and laughing is a natural aphrodisiac. So suit up, strap in, and board the curvy girl roller coaster because…
8. THE CURVY FEMALE BODY IS A LIVING AMUSEMENT PARK OF ADVENTURE
Curvy women have a far greater surface area for fun and exploration. Typically, the areas with the most cushion on a thick woman are those major erogenous zones that are taboo to explore outside of the bedroom.
The butt, hips, breasts, and thighs are generally places that, when touched with sensual intent, can quickly arouse sexual energy, and can be used in most sexual practices. Body worship, which is a common practice in the BDSM (Bondage, Domination, Sadism, and Masochism) lifestyle, represents a general love and worship of specific body parts.
Generally, the most commonly worshipped parts are legs, feet, and butts.
These parts are worshipped by sucking, licking, rubbing and kissing those specific areas, which can be highly arousing for both partners involved. "Breast sex" is also a viable option for thicker and curvier women with larger, more prominent and supple breasts.
While this may not be a normal, regular practice for most couples, breast sex can serve as its own form of foreplay, as well as a way to bring a new angle to typical fellatio.
All these variations of sexual practices serve to extend the sexual experience for men and women when used as a method of foreplay prior to intercourse.
9. FINALLY, CURVY GIRLS ARE FAR LESS JUDGMENTAL!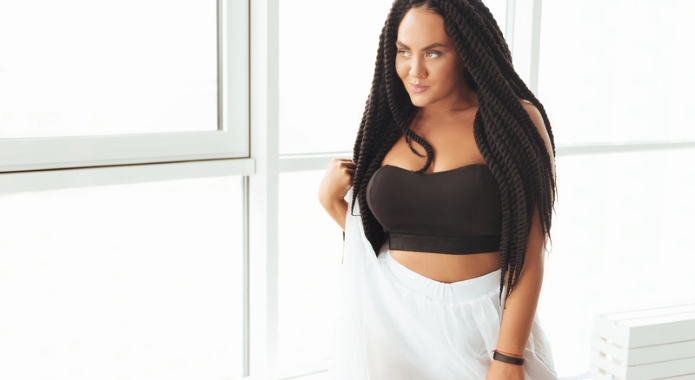 Thick women who also happen to be highly sex-positive and body-confident have a tendency to be extremely accepting of men who fall into the same categories. They are less likely to judge based on a larger body or a negative self-image.
This can serve as a primer for all-around fun dating and sexual experience with far less self-consciousness from the male counterpart. With a curvy girl, you have the ability to just let loose and focus on your positive emotions!
Read these posts next to improve your sexual skills: