Most men wish that their penis was just a little bit bigger as increased length and girth can add to satisfaction during sex! There is even a level of bragging rights and confidence that comes along with having a bigger dick. I bet you want to do something about it, am I right?
Don't worry, I have good news for you. I wrote a guide based on my extensive research & experience in this field, that will help you improve the size of your "buddy".
After being over 5 years in the field of male enhancement I have decided to create a list of top 16 methods to increase your penis size that don't require you to go under knife! Some tips are little bit controversial, but they will help you nonetheless.
BTW: I am getting lots of questions about the topic of jerking off and if it makes your dick bigger. Sadly, it doesn't work that way. You won't increase the size of your dick by jerking off, but jelqing will definitely help you achieve this and is worth trying from my experience.
Let's begin…
#1 – Try Powerful "Jelqing Exercise"
Jelqing is a widespread practice that forces more blood into the head of your penis. By doing this, you'll stretch your shaft as well as increase its girth! Before you begin with this exercise, you have to "warm up" properly. You can read more about this "warm up" technique here.
Now it's time to start "milking" your buddy. This time, all you will need is a lubricant and your own hands. Keep in mind that you need to have 1/2 – 3/4 erection to see nice gains and avoid injuries.
Once you get that semi-erection, you need to follow these steps:
Take your time for a proper warm-up phase (instructions above).
Lubricate both your hands and your shaft well (use oil based lube or Titan Gel).
Achieve desired erection level.
With your right hand grasp the base of your cock between your thumb and index finger with an "OK/Okay Grip".
Place your grip as close to your pubic bone as possible to avoid uneven gains (baseball bat shape).
Tighten your grip so you will painlessly trap the blood in your shaft.
Slowly slide your hand (it should take you at least 2-3 seconds/ideally 5 seconds) up to the glans and apply enough pressure with your grip to force blood up your penis.
Stop sliding your hand just before it reaches your glans (at this point you have finished one jelq).
While still holding your one hand right before your glans, use the other hand to "Okay Grip" the base of your cock.
Again place your grip as close to your pubic bone as possible.
Release your first hand that is gripping right before your glans.
Return to the step #6 and continue until you reach the desired number of repetitions.
Do not forget to take your time to go through a cool down phase.
As a beginner, consider a lower number of repetitions per single session and then increase this amount gradually.
You don't want to squeeze so hard that it hurts, but you do want to squeeze hard enough that blood flow is increased in your penis. Experts recommend doing this exercise with a semi-erection, a lot of lube, and using a pre-warmed towel before and after this workout.
If you perform this exercise with too much force, you can damage your blood vessels and nerves. You can read more about it in this detailed guide here – How to Do Jelqing Exercises Properly.
#2 – Harness The Power of Kegels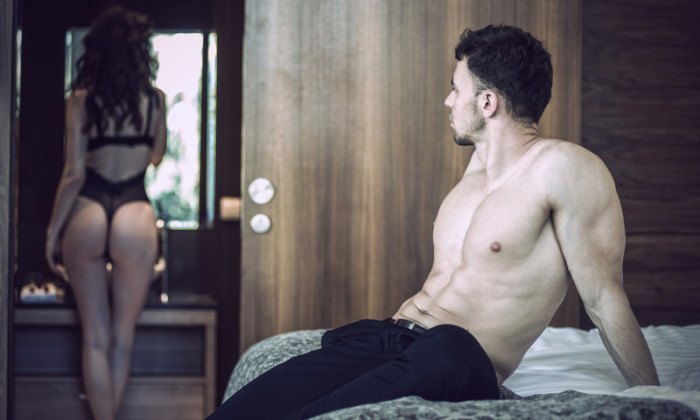 Kegel exercises are not just for women. Since the blood flow into your penis is affected by a Pubococcygeus (PC) muscle, you can work it so that your penis gets bigger.
However, this is a tough exercise to do!
You'll want to lay on the floor and move one leg toward your chest slightly with your knee bent.
The goal is now to contract your PC muscle the same way you do when you have to pee, and you hold it in!
Ultimately, you want to contract and relax this muscle for a count of 10!
Doing this exercise 2 to 3 times per day is recommended. If you feel your abdominal muscles flexing, you're not doing it right.
Endurance training:
"Endurance training" is another kegel exercise technique that is designed for men only. This time, you won't need anything more than your time and a little bit of privacy.
Endurance training is an easy 5-step method that will require you to:
Achieve an erection (use whatever works best for you).
After this is done, tighten your pelvic floor and anal muscles for 2-5 seconds.
Then you should release it for the same amount of time.
Repeat these steps over and over again until you feel a slight burning sensation developing in the target area. It can be compared to a simple body-weight exercise in which you target a particular area of the body for endurance until you can feel that it's straining.
Stop this workout once you've reached your personal limit.
This technique can be done virtually anywhere and at any time if you try it without achieving an erection. For more advice on kegel exercises, check out this article – Complete Guide to Kegel Exercises!
#3 – Try Stretching Exercise
Stretching is simple, easy and always a little painful. What you want to do is follow this proven method to expand your penis slowly over time:
Take your time for a proper warm-up phase.
Give yourself about 1/2 – 3/4 erection!
Grab the head of your penis, about 1/2 an inch from its tip.
Gently pull it upward, stretching it slightly.
Repeat step 3, pulling to the right (for 5 – 10 seconds).
Repeat step 3, pulling to the left (for 5 – 10 seconds).
Repeat steps 2 – 5, 30+ times daily.
If you experience any significant pain or discomfort, just stop to avoid health damage.
Remember to be gentle and stretch often. This will allow your penis to expand over time and reach its full growth potential. The only issue with this is that it will take weeks to months to notice results, but it's well worth the wait!
Make sure you read our highly popular guide called 8 Natural Penis Enlargement Exercises You Have to Try Right Now and discover proven techniques that helped over 7 000 000 readers increase the size of their manhood.
#4 – Do The Circular Rotation Stretch
The circular stretch is a lot like the one we have just discussed. What this does is it expands the tissue out! Again, you want to practice the utmost patience and gentleness when stretching.
To perform this workout, you'll want to do the following:
Using one hand, grab your penis firmly. This works best when you have 3/4 erection.
Stretch your penis away from your body.
Rotate it in a clockwise manner.
From the top, move it slowly to the right and then down and to the left before returning to the 12 o'clock position.
Again if you feel any significant pain or discomfort, stop this exercise immediately to avoid any health damage!
A good rule of thumb is to practice circular rotation stretches 5 times daily for the best result. This can be done in conjunction with the previous exercise mentioned above.
Can I injure myself while doing these exercises?
Sure, there are many guys who claim that they have injured themselves on various forums dedicated to penis enlargement. However, the chance of injury is minimal if you follow instructions and the signs your body is telling you.
The easiest way to avoid injury is to stop exercising as soon as you experience any discomfort (if you start to experience any pain it may be too late). Here are the types of injuries you may experience:
Red spots & bruising – This is one of the most common side effects among beginners. Red spots (needle-like) are tiny capillaries that burst after being exposed to too much pressure.
Rash – Rash is usually a sign that you are using less lubrication than you should. It may appear as a small reddish area that may itch.
Thrombosed veins – This side effect is not that common among men who jelq. A thrombosed vein is caused by applying too intense squeezing pressure for an extended period.
Discoloration – Discoloration is a common side-effect of jelqing. This term refers to the darkening of your skin in the mid-shaft of your penis. It is also known as a "brown band".
Strained & torn ligaments – Strained ligaments can occur because of overworking your routine and not taking enough time for recovery. You know you have strained ligament when you feel the pain in the base of your penis that extends up to the lower abdomen.
Loss of sensation & erection problems – If you experience this side-effect then you have done something wrong and have not followed instructions properly. If you experience loss of sensation, stop immediately and if you do not see improvement in a very short time, then seek out a medical professional immediately.
As you can see, the process of natural enlargement can be quite dangerous to the health of your penis if you are not listening to your body's signs it needs more time to recover.
Just keep in mind that you are doing these exercises at your own risk, that is why I always recommend to rather take more recovery time than you need just to be safe.
#5 – Use a Penis Pump with Hydro-Based Suction

Using penis pumps is a great way to increase your size! By pumping, you will create a suction that will increase the blood flow to the tip of your penis, causing a very strong and big erection to form!
I have a personal recommendation for you – use these hydro-based suction pumps:
These 2 are high-quality products that have a water chamber allowing for a very comfortable experience! Over time, your dick will stretch both in length and width permanently!
The winning pump in my eyes is definitely a BathMate Hydromax Xtreme. It is a multi-purpose pump that is a definite winner among water based penis pumps. The best part is that when used with water, it is a much safer and more efficient solution for penis enlargement.
The Hydromax Xtreme model from BathMate offers a unique water-based suction that can be adjusted and completely customized by a gentle mechanism. It includes a detachable handball pump, hydro-pumping mechanism, and a complete accessories pack.
The Xtreme models come with an advanced pumping design that allows for complete customization of a water-based suction. What is more, it has a clear, transparent cylinder with metric and imperial measuring guide on its front.
This is the best and safest hydro-based pump on the market you can get. You can read my full review here – Should You Buy Bathmate Hydro Pump?!
#6 – Use a Reliable Penis Extender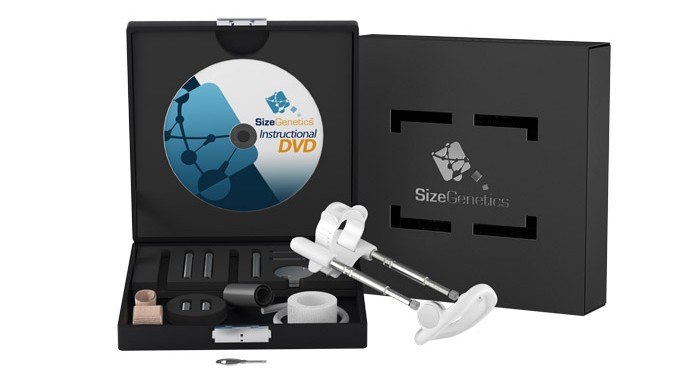 Penis extenders are devices that will gently and gradually stretch your shaft. This is much like the stretching exercises that were mentioned earlier!
I highly recommend you to choose from these 4 brands:
Male Edge
Jes Extender
Pro Extender
SizeGenetics (I have detailed review here) is one of the most popular brands on the market. With several months of continuous use, you can expect positive results. The results from using this device are permanent, which means once you have your desired penis size you can stop using the device.
This isn't something that you have to use for the foreseeable future. But how does SizeGenetics work? Like all extenders, you will have to put this around your penis.
This then will gently stretch it and will encourage it to grow.
By selecting the correct size on the device, you'll be able to attain a certain amount of growth every month, although that will depend on how often you use it. Wearing this device for several hours a day will produce the fastest results, although using it for short periods of time will still have some benefits.
SizeGenetics is the best extender on the market these days and I wrote about it here – Review: Shocking Facts About SizeGenetics Extender Exposed!
#7 – Use Lubricants with Nutritional Support for Penis Growth
Thanks to lube, performing any of the techniques mentioned above (especially jelqing) will be easier, more comfortable and fun!
Natural oils work best and often include botanical, vitamin and antioxidant components. I recommend you to choose these:
Olive oil
Almond oil
Lavender oil
Just massage these topically into your shaft, and they will enter through your skin into deeper tissues!
You'll find several affordable lubricant oils on the market today, including VigRX Oil! So, before you try any of these techniques, remember to d your member with a nutritious lube to achieve optimal results.
#8 – Try Male Extra Pills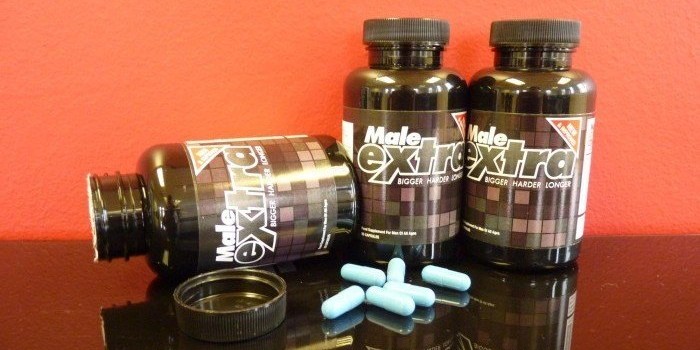 Even though penis enlargement exercises will give you nice results, you can improve your success rate by improving the blood flow into your penis. The more blood that goes to your penis, the better and faster your recovery and growth as there are more building blocks delivered to the targeted area.
Male Extra is one of the most promising enhancement pills on the market that offers a money-back guarantee. This brand claims to enhance your sex life by:
Improving your libido and stamina!
Forcing harder and more intense erections!
Permanent growth of your size!
I am happy to say that this product is based on real science. Its main purpose is to force more blood into chambers of your penis. The more blood flows into your penis, the better your erection will be.
Also, you can expect better size growth during your penis enlargement routine and faster recovery times. The official product website MaleExtra.com points out that this product:
"… expands the blood vessels leading to the erectile tissues in your penis, increasing the flow of blood to them when you have an erection. This increase in blood flow to your penis gives you bigger, harder, longer lasting erections, and enables you to experience stronger, more intense orgasms."
It does so by increasing your blood nitric oxide levels.
Thanks to more blood flowing into your penis, it will reach its maximum capacity making it appear larger (especially if you were not able to reach maximal blood flow before taking these pills).
The results aren't seen overnight, but you will see growth in 3 to 6 months. Anyone suffering from a smaller penis or someone that just wants to achieve a bigger, harder erection knows that 3 months are nothing if you can gain 0.8 to 2.6 inches!
There is a money-back guarantee if the product doesn't provide satisfactory results. You can read more about this supplement here – Warning: Male Extra Pills Reviews and Side Effects Exposed!
#9 – Best Foods For Male Enhancement
Guys, do you want to improve the overall health of your penis and the quality of your erections as well? Then change your diet as you need to promote the blood flow into your penis and clean your clogged blood vessels.
These are the best foods for a penis enlargement routine and stronger erections:
Bananas – This fruit is an excellent source of potassium, which can help improve the blood circulation and enhance heart health.
Garlic – Garlic is full of allicin, a substance that helps to increase the blood flow to your penis. Just try to minimize the garlic odor.
Watermelon – Watermelon contains a chemical named citrulline that helps increase blood flow throughout your body and relax the blood vessels.
Pumpkin seeds – These seeds are an excellent source of selenium (vital for healthy sperm), magnesium (increases blood flow and circulation), phosphorus (crucial for a healthy libido), and zinc (essential for the production of testosterone).
Onions – Onions are great for producing healthy blood flow circulation throughout the body straight from the heart to the penis.
Oysters –  Oysters are a natural aphrodisiac and an excellent source of vitamin B6 and Zinc which further help raise your testosterone levels.
Chili peppers – Hot chili peppers are stacked with potent minerals such as iron, magnesium, and potassium.
Salmon – A wild salmon is full of healthy omega-3 fatty acids. These help to thin the blood making it flow easier through your blood vessels.
Dark chocolate – Dark chocolate contains flavonol, a phytochemical that is useful for increasing the blood flow to the penis. It also includes phenylethylamine that boosts sexual activities in men.
Always remember the saying – "We are what we eat". So if your penis is not performing as it used to be, then it's a good time to start eating the right foods to improve its "well-being".
#10 – Lose Belly Fat & Trim Excess Pubic Hair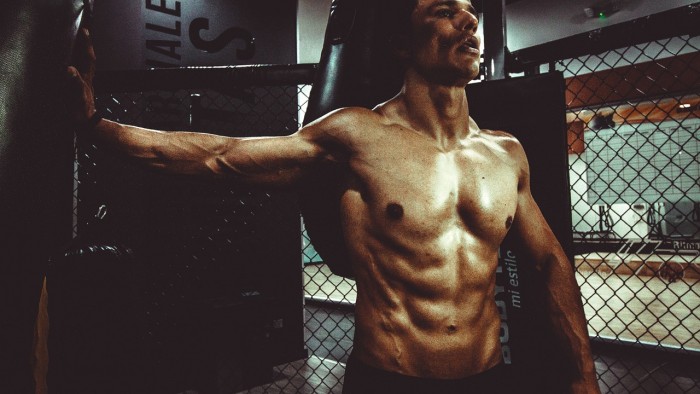 Losing belly fat is great for your health and even better for your penis size! It's just common sense – if your body fat hangs over your penis, it will look smaller.
Also, it will limit your ability to thrust your shaft fully into her in the process! By shedding those extra pounds, you will increase your blood circulation, allowing you to stay harder for longer, and you'll also have a better libido.
This is something that every person with a smaller penis will want to achieve!
Pubic hair can get in the way of your natural length. It will visually hide part of your penis! A trick that many porn stars use is to shave off either all of their pubic hair or just the excess parts.
Pay attention: You'll be amazed at how little needs to be trimmed for you to have a longer looking dick and a better sexual experience overall!
#11 – Heat Things Up for Better Blood Flow
Erection is caused by the amount of blood that is allowed to flow into your penis. If you apply mild heat to your buddy, you'll naturally increase your blood flow.
There are various ways you can heat up soft tissue inside your penis. The most popular methods use a wet warm washcloth, a moist heating pad, a microwaved rice sock, or an infrared lamp.
Although not being the best option, I prefer using a hot, wet washcloth. If you want to try it as well, you need to follow these steps:
Take a warm shower.
Grab a small towel or a washcloth.
Soak it in a hot water to make it all wet.
Pay attention not to burn your skin.
Achieve 30-50% erection.
Wrap your penis in a warm towel for about 15 minutes.
Pour warm water over your towel if you feel that your towel lost too much heat.
Keep this in mind – do not burn your skin.
Only after you fulfill all of the above instructions, you are adequately warmed up and can continue with your regime based on the exercises mentioned in the first part of this article.
#12 – Do Not Masturbate!
A trick that a lot of people underestimate is not masturbating. The idea is that masturbation will cause you to lose blood flow into your penis.
Just think about it!
When you don't masturbate or have intercourse for some time, you'll often cum faster and have a very hard erection. It's like not masturbating allows more blood to flow into your penis.
Just try to avoid jerking off for days before having intercourse. Just be warned – you may ejaculate faster as a result!
#13 – Stop Stressing Out & Smoking ASAP!
I bet that you have already heard that stress is bad for your overall health. However, it has an almost catastrophic effect on your penis.
Did you know that high-stress hormones (including adrenaline and cortisol) reduce your testosterone levels, decrease hGH, and negatively affect the size of your penis?
Low testosterone levels can lead to problems with erections and a proper sex drive.
Are you a smoker? If yes, then you may want to consider quitting this habit, especially if you want to have the firmest and largest erections possible.
According to several studies, smoking is highly associated with erectile dysfunction. The chemicals that are widely present in cigarettes can hurt the lining of blood vessels in your penis and inhibit their vasodilation.
Not only that, there is a high chance that smokers will have damaged sperm as well because smoking decreases the sperm's health activity and can cause inflammation around the testes and accessory glands.
#14 – Try Herbs For Male Enhancement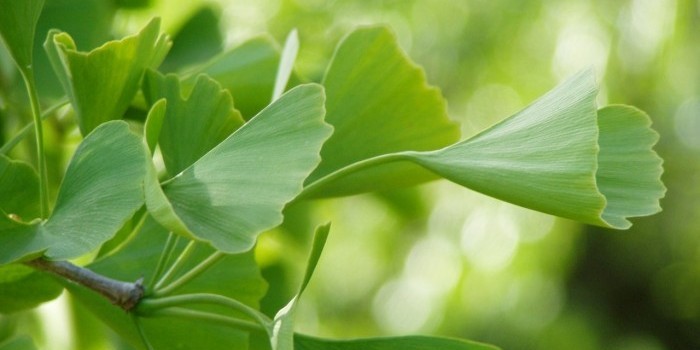 There are several herbs out there that can significantly improve the blood flow into your penis. This way, your recovery period after doing exercises will become much shorter and your results much better.
Just focus on these herbs and substances to improve your success rate:
Korean red ginseng – Improves blood flow and sexual functions – be aware that it contraindicates with several medications.
Entengo herb – Its properties are responsible for improving blood circulation in the penis.
Ginkgo biloba – Improves sexual functions, especially if you are suffering from anti-depressant-induced dysfunction (do not take it if you are on blood thinners).
Catuaba bark extract – This herb can augment sexual function, promote deep relaxation, and enhance your peripheral circulation.
Maca powder – Aphrodisiac that promotes better erectile function and boosts energy levels.
Deer antler – It can draw more blood to your penis for bigger erections.
Hawthorn berry – Contains blood vessel strengthening agents known as bioflavonoids.
Damiana – Damiana is highly effective in addressing prostate issues and impotence in males.
Most male enhancement pills have their formulas based on extracts from these plants and herbs. Just keep in mind that these themselves will improve only your blood flow. To gain actual size, you need to exercise.
#15 – Add Ginger & Chocolate to Your Diet
Ginger is another food that is great for healthy blood circulation. Found in most grocery stores, you can grind it up and use it as a spice, or you can brew it in your tea.
The idea is that you want to take ginger daily!
This root is excellent for overall health and recommended even for a stomach discomfort! With a little bit of ginger daily you'll be able to achieve a harder and firmer erection!
You've seen it in the movies before. A woman is eating dark chocolate in a sexual way to arouse a man. What you may not have known is that chocolate is a natural aphrodisiac.
That's right – it will make you want sex and keep you hard.
It may be the delicious taste or the melt-in-your-mouth sensation, but something in chocolate works to get your blood flowing. And, it tastes delicious too!
#16 – Eat Enough Pumpkin Seeds
What many people don't realize is that pumpkin seeds have a lot of potent nutrients that are known to increase and enhance blood flow and circulation, including:
Phosphorus – A nutrient that is known for providing a healthy libido. This is needed for anyone that has trouble getting it up.
Zinc – Testosterone is regulated partially by zinc. This nutrient also allows for healthy sperm production and ejaculation.
Magnesium – This nutrient is shown to increase blood flow and circulation in your body.
As you can see, these 3 nutrients will have a substantial impact on your sex life. And, you'll also achieve a much harder, bigger looking erections in the process!
When it comes to achieving lasting penis growth, you need to be diligent and understand that this is a marathon – not a sprint! It will take months before you notice a difference in length as all of these methods take a lot of time to produce real results. But, it's well worth the effort for 1 – 3 inches more in penis length in the end!
Read these posts next to increase the size of your dick: