Want to give your girl the best experience of her life? Maybe I should rephrase this question in words, who doesn't?
A great sex (including oral) is a key to giving your partner what she wants, and consequently getting more of what you want. It is an important component of any relationship.
In following paragraphs we will talk about eight top oral sex tips for men and give you some serious set of tricks to make you an awesome lover when it comes to cunnilingus! Try a few of these and really knock her socks off even today!
Tip #8 – Avoid "Lazy Hands" Syndrome
Read More: 8 OMG Sex Tips That Will Make Her Obsessed with You
When you are giving her oral sex, do not hesitate to use your hands. Believe it or not, fingers are a great way to stimulate several of her erogenous zones at once!
I highly recommend you to use following techniques:
Labia Explorer – While licking her clitoris, think about using your fingers to tease her labia and vaginal opening.
The Curious Caveman – You can gently explore an area of her anus (with lubricated finger) to add extra stimulation.
Clit Flicker – While concentrating on her vaginal opening and labia with your mouth, use your hand for extra clitoral stimulation.
Mountain Climber – While eating her out you definitely should move your hands around her belly and up to her breast to stimulate these very sensitive erogenous zones as well!
Just keep in mind that stimulating more than one erogenous zone will help you build that sexual tension inside of her and she will be more likely to achieve climax (the more areas you stimulate, the stronger and more probable her orgasm should be).
Tip #7 – Try to Add Sex Toys
Read More: 10 Most Popular Female Sex Toys
Just like your fingers, toys can also be used to stimulate more than one erogenous zone. Vibrators are particularly helpful such as the one in the image above called Mia 2 made by LELO company.
Think about investing in one, if you have not already. Here are 2 great tips you should follow:
You may want to start off with using very small vibrators to make you both feel more in control.
Try using a vibrator directly on her clitoris, or her labia.
A vibrator can go a long way in really getting her engines revving. This can make cunnilingus (and vaginal intercourse) more pleasurable for both of you!
Tip #6 – Change Your Moves!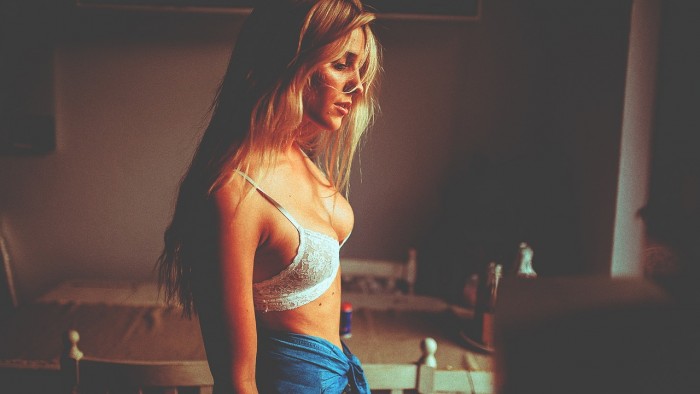 Read More: Top 9 Vibrating Panties and Underwear Out There
Don't be afraid to bring in something new. This is especially true if you happen to be with a new partner as every lady likes something a little different.
Therefore, you have to go for various techniques and moves in order to find what works best for your girl. Even if you have only just thought of pulling a particular move and have never done it, you may want to try it the next time you are eating your girl out!
My advice: You should have an open and frank discussion about what she loves and hates in the bedroom before you go down on her as communication is the key to great sex!
Tip #5 – Listen to Her Reactions!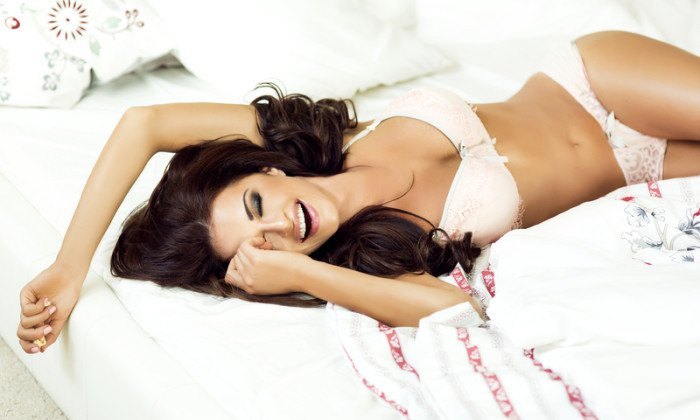 Read More: 10 Tips to Turn a Girl On and Make Her Horny
Be sure to listen to her body while you are going down on her. Stuff like noises, a pace of her breath, body language, and much more can tell you when your woman is about to achieve climax, as well as what she really likes.
Be sure to listen to what her moves are telling you as you try new things & experiment with various techniques of giving her oral stimulation. Things to look out for are:
Curled toes
Noises
Arching of her back
Words of encouragement
Remember that every lady is different. While some might really love clitoral stimulation, others may thrive on vaginal or labial stimulation. Just experiment and do your best to determine what seems to really do it for her.
By the way: I have assembled a great list of sex tips that will bring a new spark to your love life.
Tip #4 – Always Try Something New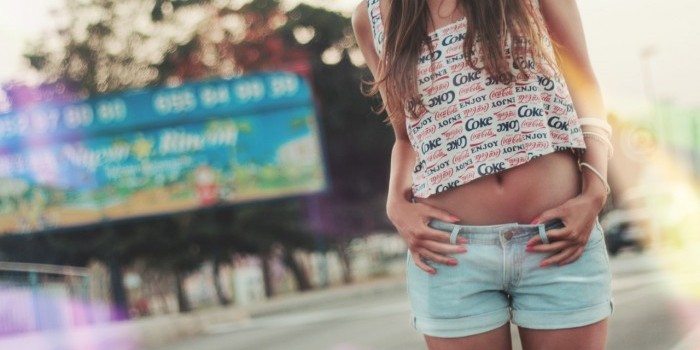 Read More: How to Finger a Girl Like a Total Pro
You should both be open enough with each other that you are willing to go for new stuff. If your lady mentions something that you have never tried or done before be sure to follow her imagination.
No matter if she brings up things like soft bondage or blindfold, you may just want to think about doing it for her the next time you are both in the bedroom!
Extra tip: Don't let your own personal preferences or thoughts hinder the kinky experience for either her or for yourself. Get in there and try something different. Even if it seems wacky, it might be devastatingly sexy for her.
Tip #3 – Build up Her Pleasure & Tension!
Read This: Top 12 Mistakes Men Make in Bed (And How to Avoid Them)
Remember that the process of female climax is very gradual. When you are licking her pussy, you should:
Let her first relax, get comfortable, and start out very slow. Think about exploring and teasing her with both your tongue and hands.
Then, as her body language directs you, keep giving her what she really likes.
As she seems closer to orgasm, remember to increase both speed and pressure with either your tongue or fingers.
This could take some time, as most girls do take a while to achieve pleasure peak through cunnilingus alone. Just concentrate on having fun the first few times, not so much on getting her off.
Tip #2 – Give Her What She Wants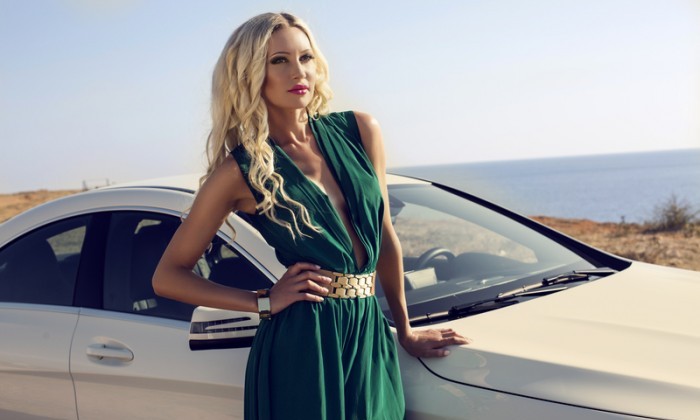 Read This: Master The Art of Flirting: The Ultimate Guide
Believe it or not, almost all women love cunnilingus. If you are not entirely sure about if she would like this, feel free to ask her beforehand, but, chances are, she will really like the idea.
Oral sex, whether used as foreplay or just to help her achieve climax, can mean a lot to a woman, and can be a lot of fun for many men. Consider it a challenge to just focus on pleasing her for a bit, instead of worrying about your own needs.
Then, talk to her about what she finds sexy when being licked. Her answers might just surprise you! You can use that knowledge and feel free to let loose as soon as you are both alone together.
Tip #1 – Always Be Willing to Experiment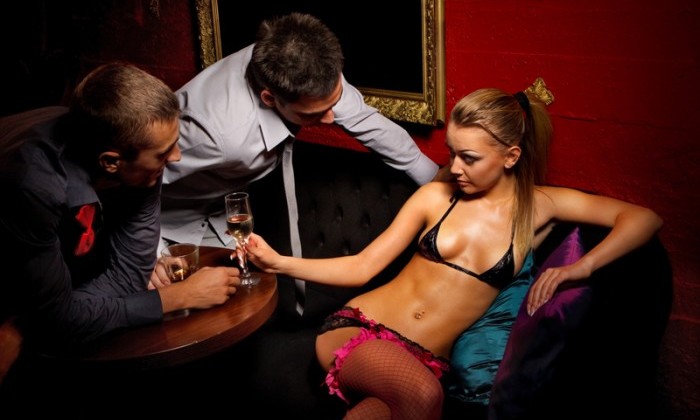 Check Out: 5 Fabulous Tips to Make Any Woman Squirt Easily
We have talked about, in this article, quite a few ways you can give her great oral pleasure. Just remember that you should always be willing to experiment, explore her body, and try new things.
Your willingness to go for something different with her may open to both of you many other doors that you had no idea about. So, with that being said, you should definitely put some effort to change it up the next time you are alone, whether by trying another position, using your hand or a toy!
Or you can just talk to her beforehand about what things she finds most sexy. If you are open with her you may just also find that she is more than willing to fulfill some of your fantasies as well!