Almost each and every pick up artist emphasizes, that you need to become an alpha male in order to attract girls on the scale 8 out of 10 and higher.
If you are looking for some inspiration on how a real badass looks like and acts, then get familiar with the following ten characters from famous movies.
After watching these movies, you should get the clear idea of what you should mimic to ooze that sexy alpha impression.
#10. Tyler Durden in Fight Club
(Brad Pitt)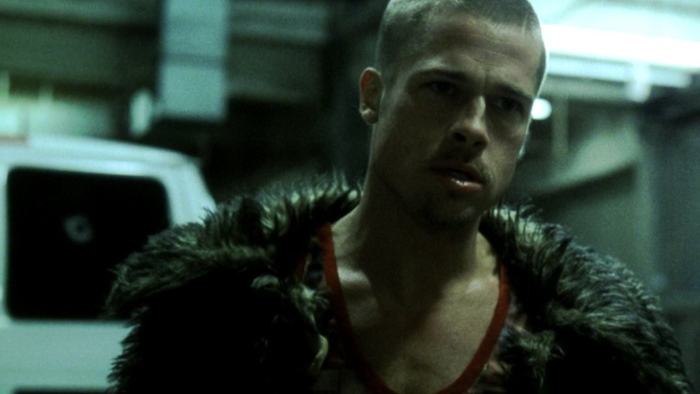 I personally love Brad Pitt as an actor. He is one of the best guys to interpret badass characters as he oozes confidence, dominance, and beauty.
There are two specific characters of his, that stick out as real alpha males:
Tyler Durden – The fighting machine that is the center of the Fight Club movie. Durden is the man that everyone wants to be but is too afraid to act on.
Achilles – The best warrior that the world has ever known. Achilles goes into battle fearlessly and kills all those to get in his path. This myth-become-legend is larger-than-life.
Just keep in mind that there are many more badass alpha male roles played by Brad Pitt that you should check out as well, including Jeffrey Goines in 12 Monkeys (1995), Garry Lane in World War Z (2013), Lt. Aldo Raine in Inglorious Basterds (2009), Don "Wardaddy" Collier in Fury (2014) and many more.
Movie Trailer