Books and alpha males – not two words you normally find in the same sentence. But some of the most badass alpha males of our time can be found in the best-selling adult novels women know and love!
If you are looking for books on how to become Alpha Male, check out:
These aren't the books your grandma told you to read over summer break. We're talking about the fictional guys that women fawn over in those erotic – sometimes raunchy – novels you hide under your bed.
From the seducing male protagonist who secretly has a BDSM fetish to a boxer that takes what he wants, here are the top 10 most badass alpha males in books!
#1 – Jesse Ward in "This Man" by Jodi Ellen Malpas
Jesse Ward is Lord of The Manor, and Ava O'Shea is an interior designer. Ward and O'Shea get tangled up in a love affair – surprising, right?
He is:
– Controlling
– Handsome
– Rich
– Confident
– Charming
Sound familiar? He's older, too (in his 60s), but his attitude and the way he carries himself makes him irresistible to Ava.
Pay attention: All of the alpha males in these books have three things in common: they're rich, handsome, and arrogant. Some are downright jerks. But women fall all over them.
Take note, guys. But please – don't hurt any women in the process!
#2 – Bennett Ryan in "Beautiful Bastard" by Christina Lauren
Bennett Ryan is – you guessed it – a rich executive whose primary love interest is a hard-working intern.
Not only that, Bennet's a jerk!
They don't call this book Beautiful Bastard for nothing! He's disrespectful to Chloe, the main female character. He's:
– Charismatic
– Handsome
– Talks dirty
Pay attention: He's the epitome of the cocky alpha male that women can't help but love to hate.
#3 – Roarke in "Naked in Death" by J. D. Robb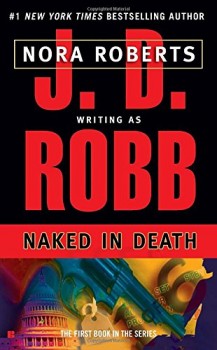 Roarke is an Irish billionaire, and also happens to be the suspect in the leading lady's (Eve Dallas – New York Police Lieutenant) murder investigation.
Roarke is the bad boy (possible sociopath) that's both mysterious and attractive.
He's supportive of Eve, loving and caring, but he's tough on her emotionally when it's necessary. This book has a lot of nasty, violent murders, and there's also quite a lot of sexual abuse stuff later on.
Roarke always plays the alpha male well, but he doesn't forget his lady's needs! You always need to balance between being authoritative and caring.
James Cavendish is another billionaire – he owns hotels – and he catches the eye of the innocent flight attendant, Bianca.
He's good-looking and a little possessive.
He has scars from his past (all alpha males do in these books). But he knows what he wants, and he takes it.
James has a way of being controlling and possessive over Bianca but takes care not to go too far and always keeps her feelings in mind. He's borderline crazy, and he loves to dominate (he does engage in BDSM with Bianca).
Pay attention: I'm not recommending that you go this route with women (don't, actually), but his confidence, good looks and charm are what have female readers drooling.
#5 – Wrath in "Dark Lover" by J. R. Ward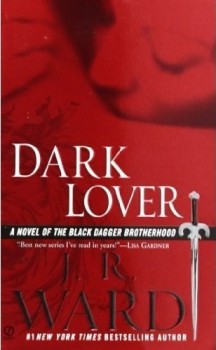 Wrath – a.k.a. The Blind King – is the last purebred vampire on earth. He's the king, but he's also blind.
He's the broken man that won't lead his people until he's forced to take care of a half-breed that he falls head over heels for.
This guy has a little bit of everything:
He's a king, but he's got issues (he can't see).
He's afraid to take the lead until he meets the right woman who gives him the push he needs to take charge.
Keep in mind: He's not exactly the cliché alpha male – more like a broken one – but he's got the confidence and attitude down pat.
#6 – Gideon Cross in "Bared to You" by Sylvia Day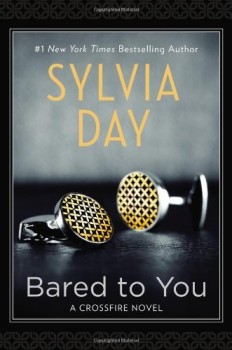 Gideon Cross and Christian Grey are mirror images of each other.
He's:
– Young
– Rich
– Handsome
And he's got some emotional baggage too!
Pay attention: Cross practically owns half of the buildings in New York City, and he's a bit of a control freak.
#7 – Hawk Delgado in "Mystery Man" by Kristen Ashley
Mystery Man's Hawk Delgado is the type of guy that every woman wants.
– He's attractive.
– He's confident.
– And he's a badass commando.
He likes to spoon, but he's arrogant and not afraid to be bossy. Seeing a pattern here, guys?
Keep in mind: To be a badass alpha male, you have to be cocky – but you shouldn't be afraid to get your cuddle on behind closed doors.
#8 – Travis Maddox in "Beautiful Disaster" by Jamie McGuire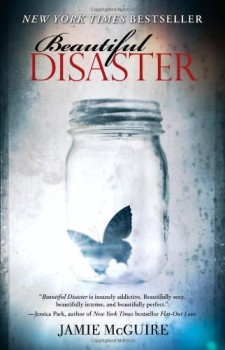 Travis Maddox isn't a billionaire CEO or talented athlete. He's a sophomore at Eastern State University.
But he rides a Harley, and he has the attitude to go along with it. He's tough, mad all the time, and never stays committed to anything. Naturally, he's in a fraternity and undefeated in an underground fight ring (okay, he is a fighter, but we're talking small-time).
Travis is tall, lean, fit, and covered in tattoos!
Pay attention: In other words, he's the "bad boy" that women everywhere pine over. Yes, he has a dimple, dark hair and dark eyes. He's the ultimate cliché alpha male.
#9 – Remy Tate in "Real" by Katy Evans
Remy Tate is a fighter in an underground fighting ring (need I say more?). He meets the leading lady Brooke Dumas here.
She's captivated by him instantly, and he hires her to be his "muscle stretcher."
Naturally, Remy is good-looking, muscular and cocky. He routinely acts like he owns Brooke, whispering "you're mine" in her ear and making her knees buckle as a result.
He's an alpha male because, like Christina Grey, he takes what he wants. And he makes it clear that he wants to protect Brooke, his love interest!
– Confidence? Check.
– Knight in shining armor? Check.
– Mysterious? Check.
– Physically fit and good-looking? Check.
Pay attention: Remy wins the alpha male challenge. Take note, fellas!
#10 – Christian Grey in "Fifty Shades of Grey" by E. L. James
Arguably the most notorious alpha male in books, Christian Grey has become a sex icon – and he's not even a real person (okay, Charles Matthew Hunnam did portray him in the film version of the book)!
He's described as tall, and lean but muscular. Christian has copper-colored hair with – you guessed it – gray eyes. He kickboxes, and also happens to practice BDSM on the side.
Oh, and he's a self-made billionaire!
Grey has childhood issues that led to him being the sadist that he is. He's had several submissives over the years but finds himself falling for a young college student who is sexually inexperienced.
Pay attention: Grey is an alpha male because he's confident. He's charming, and good-looking, too. But his ability to take charge (literally) is what makes him such a badass alpha male.
Read these posts next for more info on alpha males: