The ProExtender is a device belonging to the group of penis extenders. These devices have been developed for men that want to increase the size of their penis.
There are lots of extenders available on the market these days.
Some brands are more reliable and more comfortable than others, but a majority of them works almost the same. So, how does the ProExtender perform? Is it a good choice?
Without any further delay, let me guide you through the most crucial information about this device. You won't find more comprehensive and detailed review out there. Let us begin.
Basic Information About Pro-Extender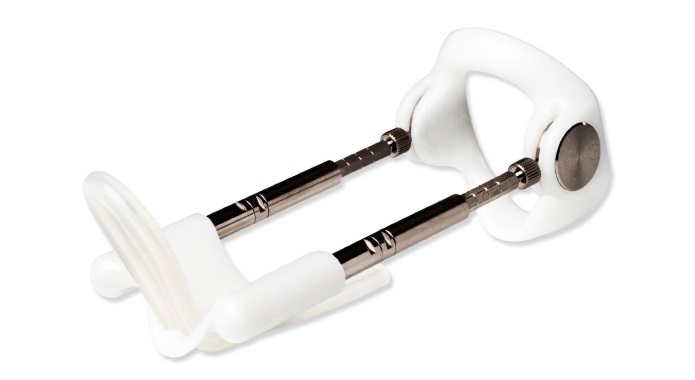 Company Behind This Product
The ProExtender is manufactured by a company called "LEADING EDGE HEALTH". After just a quick search I was able to find its official company website that is well made and up-to-date.
Leading Edge Health has over 17 years of experience on the market and their "About us" page provides more information on their mission:
"Leading Edge Health is a leader in the natural health space dedicated to sourcing, testing, and formulating the highest quality natural products, proven to help slow down, prevent and even reverse many of the issues you face as you age." 
"All of our products are manufactured in cGMP certified facilities in the USA using ethically sourced, cruelty-free, high-quality ingredients since 2001."
Mostly, the Leading Edge Health company focuses on various well-known male enhancement supplements that are available on the market these days, such as:
Semenax
VigRX Plus
Volume Pills
ProSolution Pills
Provacyl
Nexus Pheromones
All their products are focusing on enhancing the lives of men of all ages. I like the fact that the Leading Edge Health stands behind their products as they provide a 60-day money back guarantee on your purchase.
Based on the information available to me, this company is based in Singapore. If you have more information about this company please let me know in the comments section below this article.
The Way Proextender Works
Any device that is categorized as a penis extender is based on the same principle – traction based penis enlargement. ProExtender applies a constant tension (or stretch) to the shaft of your penis.
It has been scientifically confirmed (on another device) that penile tissue can adapt to the appropriate constant tension and stress. It does so by creating micro-tears on the cellular level that are then easily repaired by your body.
This way, you can prolong your penis gradually, cell by cell.
It's a lot like going to the gym and breaking down your muscle fiber to achieve its growth. But it's done on your penis, and eventually causes lengthening to occur.
Here are interesting scientifical findings with regards to penis extenders:
"Twenty-three cases with a mean age of 26.5 ± 8.1 years entered the study. The mean flaccid penile length increased from 8.8 ± 1.2 cm to 10.1 ± 1.2 cm and 10.5 ± 1.2 cm, respectively, in the first and third months of follow-up, which was statistically significant (P < 0.05). Mean stretched penile length also significantly increased from 11.5 ± 1.0 cm to, respectively, 12.4 ± 1.3 cm and 13.2 ± 1.4 cm during the first and second follow-up (P < 0.05). No significant difference was found regarding proximal penile girth. However, it was not the same regarding the circumference of the glans penis (9.3 ± 0.86 cm vs. 8.8 ± 0.66 cm, P < 0.05)."
Just keep in mind that this isn't an overnight process by any means. This study was conducted over a period of 3 months and guys wore this device 4-6 hours per day during the first 2 weeks and then 9 hours per day until the end of the third month.
Although it takes a lot of time, with results this good, it's well worth the wait to experience such a massive growth. The best part? Your gains are permanent.
Two Packages To Choose From
There are two main ProExtender packages for you to choose from. The basic option that is cheaper and a more expensive deluxe option.
#1. Basic Proextender Package
The basic package was designed for men whose flaccid penis length is 2-7 inches (5-18 cm).
It comes with these items:
ProExtender penis enlargement device
1 Set of 2-inch elongation bars
Comfort strap
User manual in English
Exercise CD in English
Original plain cardboard storage case
The CD includes information about penis enlargement and a FAQ section that will help you achieve faster and better results. Just keep in mind that this is a CD and not a DVD.
It has been designed to be used in a computer.
#2. Proextender Deluxe Package
The deluxe package was designed for men whose flaccid penis length is 2-9 inches (5-23 cm).
It comes with these items:
ProExtender penis enlargement device
2 Sets of 2-inch elongation bars
1 Set of ½-inch elongation bars
Comfort strap
Silicone tube strap
User manual in English
Exercise CD in English
Deluxe metal carrying box
Obviously, this deluxe package is slightly more expensive when compared to the basic ProExtender package.
Using ProExtender is easy. If you are going to use this device for the first time, just check if the length of your device is slightly longer than the length of your unerect, stretched out penis.
If not, then you need to add appropriate extension rods. However, in most cases, this assembly process is not required for first-time users.
Once you have checked that the length of your device is appropriate, you need to follow these steps:
Loosen the silicone tube.
Slide the base with the ring over your penis.
Press the end of your extender in the direction of your belly to put your penis through the tube.
Pull the ends of your tube to fasten it right behind your glans.
Secure both ends of your tube under your device (see the video below) to prevent them from slipping.
Adjust the expanding force by twisting both bars at the same time (one on each side of your device) to prevent bending your bars.
In the beginning, you won't need to do anything but wear the device for a maximum of 4 – 5 hours a day. After a few weeks, you'll wear the device for up to 12 hours per day. If your skin becomes irritated or sore, you can apply a special protection pad under the silicone tube to protect it.
The best part? ProExtender can be worn discreetly under loose-fitting clothes.
Potential Side-Effects & Dangers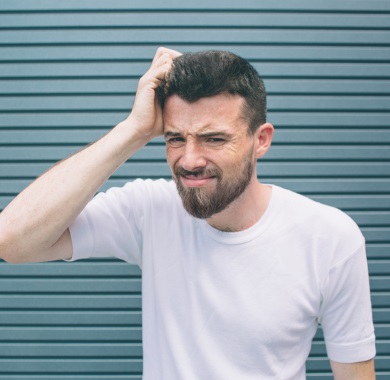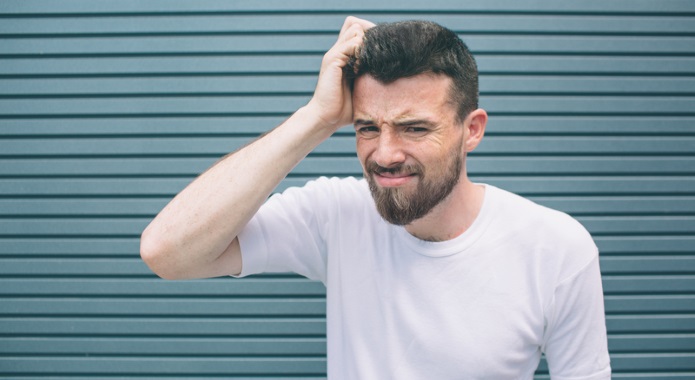 The ProExtender is safe to use as long as you are using your device according to the directions provided by the manufacturing company. There are some minor side-effects that are almost always present no matter the brand of extender you use.
These may include common (usually self-resolving) conditions such as:
Skin irritation and redness
Tiny red spots (burst capillaries)
Penile bruising
Initial discomfort
Allergic skin reactions such as rash
If you are not going to use your device correctly, then you may face some very serious dangers to the health and functions of your penis. That is why I always recommend to start at low tension and increase it slowly and gradually.
I have gone through a lot of user testimonials available on the internet. From what I was able to learn, most users have seen favorable results either in both the flaccid and erect state or only gains in flaccid length when using ProExtender.
Based on my knowledge in the field of penis enlargement, there is no definitive answer to the question of why flaccid gains do not transform into erect gains.
Without any further delay, you can discover user testimonials to see how well ProExtender works for ordinary men below. Just keep in mind that all these testimonials are collected from other websites online.
Therefore, I can't ensure their validity. Please take these with a grain of salt.
Official Before & After Section
"I've been wearing the ProExtender® about 5-6 hours a day, 6 days a week. Again, like working out I feel consistency is the key – And I've had amazing results. My Confidence, sex drive, and stamina are all vastly increased, just like the size of my penis – Almost an inch in around 6 months."
Testimonial left by customer Mark A. on the official product website.
"I started seeing results quickly, about six weeks in there was definitely an all-around enlargement, by 8 weeks, 1.5 cm in length and about .5 around. It's now been a little over three months and I am on my way to 2.5 cm. That's a full inch!"
Testimonial left by customer John H. on the official product website.
From Youtube
From Other Websites
"I've been using the proextender for about a year now. I wear it for 6 hours a day. I've added two (1-inch) screws and probably will add another soon.
There's no doubt my unerect (when it's flaccid) stretches further and longer. I can pull all the way to my belly button, which is longer than my erect penis!
My erect penis is not longer or wider. Not even a little bit. This confirms what I suspected all along. All this device does is stretch this skin of the penis and maybe the tendon inside the body that penis wraps around, but does not make corpus cavernosum bigger – which is where blood goes when erect. Very frustrating. Has anyone else had a similar experience?"
Feedback from user oneye left on the website PEGym.com (quote taken on November 8th, 2018)
"Hi I am also using extender for 4 months now and /all extenders are the same design, two rods spring loaded etc./ After aprox. 1900-2000 hours clocked with tension set between 1200g to 1700g It grew 1 inch erected. I had small initial size just below 5 inch erected and now I am 6 inch. I am wearing it for maximum hours a day. my record is 14hrs/day but average is 10 hrs. Its like full time job:)"
Final Verdict On Pro-Extender
Based on all the information I was able to get, I have to say that ProExtender seems to be an okay device. I can not say that this is the best option on the market, nor that it is the worst one.
However, one thing is for sure.
If you decide to get it, you will not regret the money you have spent.
Any penis extender is an excellent backbone of tension-based penis enlargement routine that should also include some of these exercises. Although ProExtender is a good product, I have to point out that it is quite expensive when compared to other competing brands.
If you want to get your hands on ProExtender device, visit ProExtender.com.