Are you looking for ways to blow bigger loads and increase the amount of cum you ejaculate? Surely, the performance in bed and ability to please your sexual partner is a big concern for most of us.
Thanks to porn movies, guys think they need to cum huge volume of semen and that can be a little bit difficult to achieve. Don't worry, I have great news for you. I wrote a guide based on my extensive research & experience in this field and I will answer all of your questions
In this guide, I will take a closer look at semen, it's composition and proven ways to increase seminal fluid. Besides this, I will share with you various factors that reduce the amount of cum you ejaculate.
Let's begin…
What Is Semen & Why Is It Important?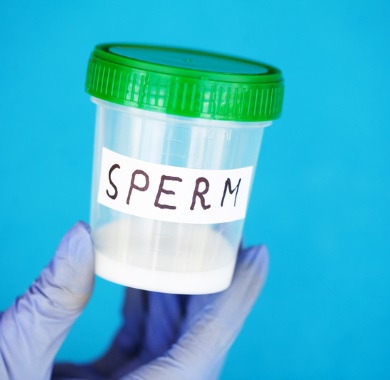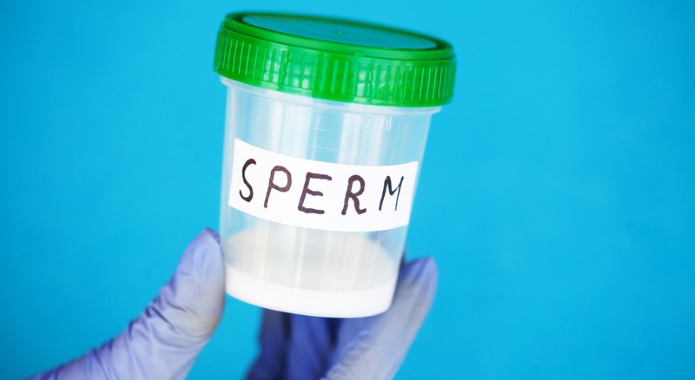 What Is Semen?
A healthy semen is somewhat white or whitish gray in color. Normally, you ejaculate between 1.5 and 5 milliliters of semen (1/4 of a teaspoon to 1 teaspoon). It's a sticky mixture of sperm and seminal fluids that has water and different nutrients in it.
The sperm, made in the testes, make up around 5% of the liquids.
The rest – seminal fluids – contain various sugars to give the sperm energy, and substances to protect them on their way to fertilize the egg.
About two-thirds of seminal fluids come from the seminal vesicles – the tubes between the testes and the penis – and one-third comes from the prostate gland – a hard, walnut-shaped gland that can usually be felt between the scrotum and the anus.
In terms of fertility, semen volume isn't the most important factor. After all, it only takes one sperm to fertilize the egg. However, the greater the volume of semen and sperm, the greater the chance that a sperm will make it to the egg.
The Importance Of Large Semen Volumes
Semen volume is much more important for men psychologically. Most guys have watched porn at some point in their lives, and in porn, huge cocks and massive cumshots are the norm.
Many of these cumshots are actually faked, but men who watch porn may get a sense that their semen is inadequate and this can cause anxiety and stress. Finally, though they don't talk about it that much, lots of women like big cumshots and lots of men like being able to provide them.
Some people even have a fetish for this.
While you're never likely to turn a tiny dribble into a raging torrent, there are many things that can affect both the volume of semen produced and the force it shoots out at.
Unless you're in the peak of physical health and fitness, it's highly likely that these tips will yield noticeable results.
10 Ways To Increase Your Semen Volume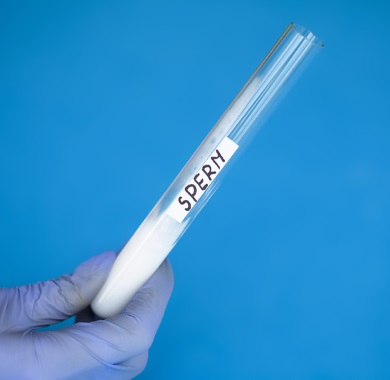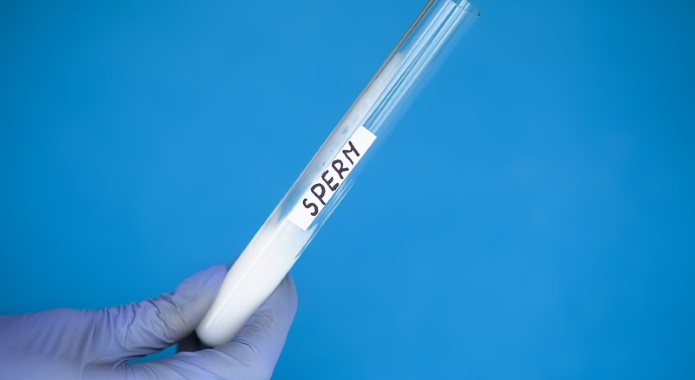 Fix Your Diet
Way #1
Although it should be the easiest thing to do, changing your diet requires a lot of effort. Sadly, the stuff we eat on a daily basis is the most influential factor in all aspects of our overall well-being, and this is especially true for our sexual health.
If you want to cum huge loads of semen, you need to maintain a healthy and balanced diet that promotes the production of testosterone and also provides necessary building blocks for your body.
A healthy diet to enhance testosterone levels, increase semen volume and enhance sperm health should be high in:
The best foods to eat are turkey meat, pulses, beans and seeds, and a variety of fresh fruit and vegetables of all colors. Try to eat your veggies raw to maintain the biggest amount of vitamins in it.
Although men fear that healthy food must taste terrible, you can always add some fresh herbs and spices to improve the taste of your meals. Also, you can add a tomato sauce (rich in lycopene) to increase the antioxidant content of your food.
If you have problems with texture of raw vegetables, then try blending them into smoothies.
Try Various Nutritional Supplements
Way #2
Even when you fix your diet and start to eat healthy, you may still lack certain crucial building blocks your body needs to create more semen. That is why you should add nutritional supplements to your diet as well.
According to this very helpful forum thread, you should focus on the following substances:
Just keep in mind that I am not a medical professional and I have no idea if this combination of supplements is safe to take.
Please consult your medical professional before experimenting with any supplements. It is your health you are risking.
Strengthen Your Pelvic Floor
Way #3
Want to blow your load like a rocket launcher? Then you need to work out your pelvic floor muscles. There are three main muscles that are somewhat related to the strength of your erection and ejaculation.
These include:
Bulbocavernosus (BC) muscle – It is located around the bulb, or base, of the penis (more on Wikipedia.org)
Pubococcygeus (PC) muscle – It stretches from your pubic bone to the bottom of your spine (more on Wikipedia.org)
Ischiocavernosus (IC) muscle – It sits right next to the BC muscle (more on Wikipedia.org)
The best way to work out these muscles is to do Kegels. Just by strengthening these muscles you can achieve longer and stronger orgasms, and you can shoot your cum further.
The best part? These exercises can fix your premature ejaculation issue very easily as well. Just follow my detailed guide to Kegels.
Try Edging
Way #4
Have you ever heard about edging? It is a technique where you bring yourself almost to the point of orgasm and as you are reaching the point of no return (a point from where you can not stop the ejaculation from happening) you stop any sexual stimulation for a few minutes.
During this pause, your sexual arousal will drop significantly.
Once you have calmed down, you can restart the sexual stimulation. This will signal your brain that more semen will be needed soon so it will boost its production even more. I have written a great guide on edging so do not forget to check it out as well.
The best part? You can do these rounds of almost reaching the point of no return and restarting sexual stimulation repeatedly for a period of a few hours. Just try it and trust me, you will see much bigger loads.
Did you know that edging is also a great way of delaying your orgasms and a way to last longer during sex?
Maintain Good Sleeping Patterns
Way #5
To keep everything functioning perfectly down there, you need to sleep well. When you're tired or stressed out, your body slows down the production of sperm and semen to concentrate on more essential functions.
If you are in the habit of sleeping less than your body needs then over time your capacity to produce semen will be significantly reduced.
Here are great tips for healthy sleep from reputable site SleepEducation.org:
Keep a consistent sleep schedule. Get up at the same time every day, even on weekends or during vacations.
Set a bedtime that is early enough for you to get at least 7 hours of sleep.
Don't go to bed unless you are sleepy.
If you don't fall asleep after 20 minutes, get out of bed.
Establish a relaxing bedtime routine.
Use your bed only for sleep and sex.
Making sure you get a regular good night's sleep and minimizing stress in your life will have a great effect on your sperm quality, semen volume, and overall sexual performance.
There is even a research study that points out the correlation between obstructive sleep apnoea and decreased sexual functions.
Maintain The Correct Temperature
Way #6
Have you ever wondered why male testicles are located outside of the human body? They are located there as they need a little lower temperature than 98.6 °F (37.0 °C) – which is the temperature at which your body regulates heat – to work properly.
For this reason, testicles were fitted with a muscle called the cremaster muscle.
This muscle contracts to pull the testicles close to the body when they get too cold and relaxes to let them hang lower when it gets warm. There are many things you can do to keep your balls at a cooler (fully working) temperature:
Change briefs for boxers to allow for more air flow around your scrotum
Avoid using laptops directly on your lap
Do not use heating of your seat in your car
Minimize your visits to saunas
Avoid hot baths and rather go for colder showers
Do not sit with your legs crossed
Minimize the time you are riding a bike
There are lots of research studies dealing with temperature and male fertility. One says, that there is even a high relationship between fertility and sedentary lifestyle. So stay active.
Try Sexual Abstinence
Way #7
If you want to blow bigger loads during sex, one surefire way is to abstain from ejaculating for some time. A male body has a limited storage space for the various components that make up semen so after you cum it takes time to build up more of it.
There is a research study that has been dealing with the sexual abstinence and semen volume and researches note that abstinence improved:
Sperm count and concentration
Sperm motility
Semen volume
To achieve these results, you should abstain from ejaculating for at least 1 to 3 days. Also, this study has observed that waiting more than 6-7 days does not yield any further improvements.
Waiting beyond this is unlikely to cause much increase as production will slow down greatly once stocks are up to the required levels.
Focus On Cardio & Resistance Training
Way #8
If you want to blow huge loads then you have to improve your blood flow with a regular exercise routine. The best way to do this is through cardio exercises or resistance training – weightlifting.
The improved blood flow will bring the necessary building blocks to your testicles and glands to create more semen. Another benefit of exercise is rise in testosterone, which leads to increase in sperm volume.
Not only that, increased fitness gives you more energy and improves your sexual stamina and performance. Even if you don't want to join a gym, increasing your exercise by, say, a half hour walk each day will bring positive benefits.
The best part?
Not only will your cardiovascular system improve, but you will speed up your metabolism and shed some fat too. Just do not take things into extreme as there are some indications (according to this study) that highly-trained endurance athletes may have issues with fertility.
Drink Enough Water
Way #9
Dehydration can cause a lot of issues in your body. Not only will you experience frequent headaches and feelings of sluggishness or lethargy, but also the volume of your loads will be smaller.
Not only that, your semen will become clumpy and stringy.
This happens because your body does not have enough liquids stored in it to make your cum more watery and fluid. Normally you need to drink around 6-8 cups of water a day, but if you exercise or live in a hot climate, then your daily needs will be much greater.
The best way to tell if you're keeping your body hydrated is by checking the color of your urine. Ignoring the first pee of the day, as this is always darkest, you should be aiming to keep your urine either almost clear or only very pale yellow.
Urine that is dark yellow or brown – especially during the day – is an indicator that you need to seriously increase your fluid intake. Remember that caffeine and alcohol dehydrate you so don't try to replace water with coffee or beer.
The Most Helpful Tips from Reddit
Way #10
"I am no authority on it, but from my anecdotal experiences… If you don't cum very often, your body will stop producing as much. But if you do it a lot, then go a week or so without, then it's a huge load.
Because your body is used to making a lot, then you suddenly stop expelling it so it builds up. But at a certain point, your body will just start to absorb it. So I'm not sure how long of a waiting period is optimal.
Also, I know that you can usually milk more out after your initial bursts. If you resist chumming as long as you possibly can, then when you pop it will all come out with the spurts and it will come out with much more force."
Source: Reddit user B0h1c4
"More water, less ejaculations overall (there's only so much the body can produce over a given length of time, so it's up to you whether you want a bunch of smaller loads or a few big ones).
Also, edging. The more he's edged before he splorts, generally speaking the more impressive said splort is going to be."
Source: Reddit user Unknown
"These results prompted me to do one more test. I tested all of the supplements that I saw good results with as a supplement stack. Lecithin, Pygeum, Zinc, and I added L-Arginine. I kept the same dosage with each supplement and tested this stack for 3 weeks.
And I have discovered the holy grail of orgasms: The Cum Holy Grail
L-Arginine, 1000mg Strength, Taken 1 time daily = 1000mg
Zinc, 50mg Strength, Taken 1 time daily = 50mg
Pygeum, 100mg Strength, Taken 2 times daily = 200mg
Lecithin, 1200mg Strength, Taken 1 time daily = 1200mg"
Source: Reddit user Afghan_Ninja
Factors Reducing Your Semen Volume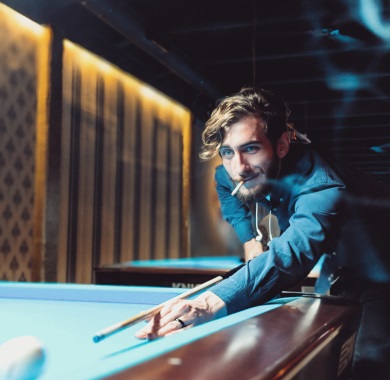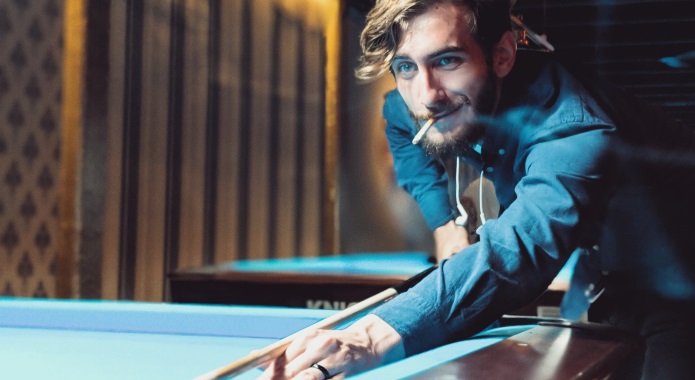 As I have been researching new ways to increase the volume of your semen, I have discovered several crucial factors that are reducing its production. Just go over this list and see if there are things you can fix in your lifestyle.
Avoid Alcohol & Caffeine
If you want to have a well-functioning penis that shoots huge loads you should minimize the consumption of alcohol and caffeine. This will have a noticeable effect on your overall health as well.
Two cups of coffee a day and one or two beers is the maximal level you should be aiming for. I would aim for no coffee (only a green tea) and no alcohol whatsoever.
Alcohol, in general, damages your health and stains your liver.
Excess consumption of caffeine stresses your body out as it releases a hormone called cortisol. This can put your production of testosterone and overall hormonal levels out of balance and can affect all aspects of your general and sexual health, including the production of semen.
Give Up Smoking
If you are a heavy smoker, then the best thing you can do for the health of your penis is to give it up. According to several research studies, smoking cigarettes has a deleterious effect on some of the seminal fluid parameters (motility, morphology and leukocyte count) which in turn may result in male subfertility.
That is why giving up cigarettes will improve the health of your sperm, increase antioxidant levels in your semen and, according to many people, make your cum taste better too.
Avoid Refined & Processed Foods
You should always avoid refined and processed foods. Why? The first reason should be the fact that you don't really know what has been used in it.
Also, these foods tend to be full of salt, preservatives, processed fats, and sugars.
Sadly they provide only a minimal nutritional value for your body. The processed fat usually elevates your cholesterol levels and can block your tiny blood vessels even in the area of your testicles and penis.
The lack of proper blood flow can lead to a reduced quality of your erections and a limited production of semen. Not only that, the excess consumption of processed foods is linked to both obesity and impotence.
Accept The Role Of Age & Genetics
There are two factors affecting the production of semen that you can't control – genetics and age. Genetics places a cap on the potential production capacities as it dictates the size of glands and the rate they are able to produce seminal fluids.
Your age also plays a vital role as semen production peaks somewhere in the mid-30s for most men.
After that, it begins a slow, steady decline to a minimum somewhere in the late 50s. If you've tried all of the above tips and tricks and had no success, then it could be that genetics and age are simply against you.
Further Resources