When you have tried everything to pick up women with no success, there are books written by professional pick-up artists (PUAs) that can help you!
In fact, all of these have tidbits of information that will lead to getting new chicks or keeping your current woman satisfied beyond belief.
You will discover these 7 best seduction books on our list:
If you want to have an upper hand in the world of dating, the following 7 books will have you going from dud to stud in no time!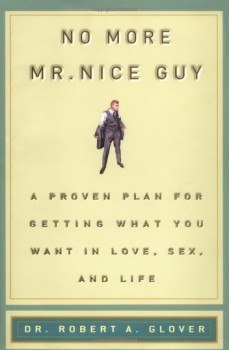 This is a masterpiece that will let you know the meaning of being a nice guy and still get what you want in life. This is the kind of book that exposes your mind's boundaries letting you know how to get your act together and how to be happy.
This isn't the book that tells you how to get a date by giving you first-date tips, it goes deeper and tackles what makes a man a nice guy.
Originally published as an e-book that became a controversial media phenomenon, No More Mr. Nice Guy! landed its author, a certified marriage and family therapist, on The O'Reilly Factor and the Rush Limbaugh radio show.
Dr. Robert Glover has dubbed the "Nice Guy Syndrome" trying too hard to please others while neglecting one's own needs, thus causing unhappiness and resentfulness. It's no wonder that unfulfilled Nice Guys lash out in frustration at their loved ones, claims Dr. Glover.
He explains how they can stop seeking approval and start getting what they want in life, by presenting the information and tools to help them ensure their needs are met, to express their emotions, to have a satisfying sex life, to embrace their masculinity and form meaningful relationships with other men, and to live up to their creative potential.
Also, it teaches you how to spice up your life with the two chapters that tackle all matters sex, love and intimacy. In this book, Robert A. Glover gives you a guide on how to get your act together happily.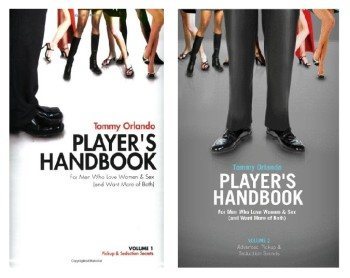 Tommy Orlando introduced the Player's Handbook in two volumes. The first one is 99 pages long and provides you with a foundation for more sex and women.
This is not a revolutionary book that teaches you some secret to getting more chicks. Instead, this is a realistic approach and list of simple rules that every man needs to know.
This book will give you answers to questions like:
How to never be without a sex partner – get any girl you want and always leave them wanting more!
How to achieve the "Master" level, where seduction becomes second nature and you pick up girls without even thinking about it!
Which "rules" you think you know that you may be dead wrong about – avoid these false assumptions and you will easily avoid rejection and missed opportunity.
How to avoid the mistakes that 99% of men make when approaching women.
The final answer on the age-old question: "What do women want?"
If you are just getting back into the dating scene, this is the stuff you need to start attracting ladies. The second volume is an advanced guide in seduction that includes 100 pages on various techniques that just work!
Keep in mind: These techniques are common sense (not revolutionary), but they explain all the fundamental rules of picking up hot chicks from an old school perspective. You will also learn proven tricks that will have her coming to you every time.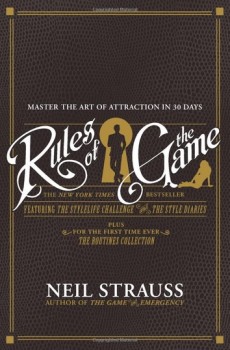 If you had to pick up only one book that would change your social life, this would be my personal recommendation. It will help you land beautiful women and ensure that you are a chick magnet, but it is so much more than that!
Rules of the Game teaches you:
How to be a social butterfly.
How to conduct yourself in public.
It goes through the process in a step-by-step manner.
There is a lot of self-evaluation that will also need to be done at the beginning of the book so that you can better judge yourself. You will be able to follow a step-by-step plan on how to become attractive in appearance and fashion.
From the Back Cover of The Book:
If you want to play the Game, you've got to know the Rules.
In his international bestseller The Game, Neil Strauss delved into the secret world of pickup artists—men who have made a science out of the art of seduction. Now, in this bestselling companion book, Strauss breaks down the knowledge he learned and techniques he invented into simple step-by-step instructions that anyone can follow to have success with women.
This expanded one-volume edition of Rules of the Game includes a new preface and a whole new book of powerful, field-tested word-for-word routines, published here for the first time.
You don't need money, looks, or fame to succeed with women. All you need is an understanding of how attraction works—and this thirty-day workout program for your social skills, which has already guided tens of thousands of men from frustration to fulfillment.
Pay attention: You will also learn general life adaptations that will make you desirable. There is a reason Neil is a best-selling author, and his advice is something every man needs to read.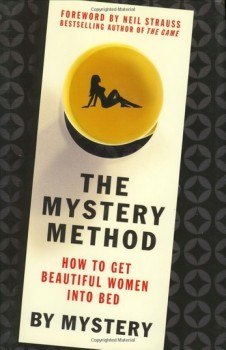 This crazy dude does not need an introduction, but the Mystery Method certainly is worth the buy. While his work is terrific, it is unlike anything you have read before.
You will learn how to fake it long enough to get her in bed, but furthermore, you will discover a lot about female psychology!
This resource is on the level of a college textbook as it will go very deep into psychological and social behaviors. You will discover how to assert yourself and be persuasive in the process.
The Mystery Method: How to Get Beautiful Women Into Bed shares tips such as:
Give more attention to her less attractive friend at first, so your target will get jealous and try to win your attention.
Always approach a target within 3 seconds of noticing her. If a woman senses your hesitation, her perception of your value will be lower.
Don't be picky. Approach as many groups of people in a bar as you can and entertain them with fun conversation. As you move about the room, positive perception of you will grow. Now it's easy to meet anyone you want.
Smile. Guys who don't get laid, don't smile.
Pay attention: While this is not a "pick up" book, it will teach you how to attract women naturally. Learn how they think, and you will boost your chances of dating and sexual success in the process.
If you are wondering how to be assertive but remain persuasive, then this is the book for you. The benefit of reading this book is learning more than picking up chicks; you learn how to attract women effortlessly by learning how women think.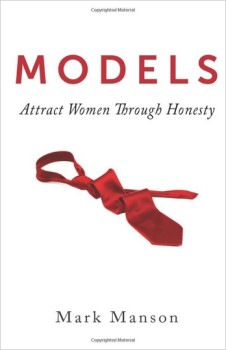 Mark Manson has compiled a book that should be sitting on every man's counter. Do you want to be able to attract women through honesty instead of playing games with her mind?
Inside this book, you'll learn stuff like:
The root behaviors that cause all female attraction.
Why typical dating advice and pick up theory is counter-productive in the long-run.
How to overcome nervousness and anxiety around attractive women.
How any man can make himself appear attractive with a little time and effort.
The three keys to keeping conversations with women interesting and engaging.
How to develop a genuine and joyful sense of humor.
This book will show you – how to have confidence; attract ladies by understanding them; be truthful, charming successful, and attractive; deal with anxiety, physical aspects of dating, success, and failure.
This has to be the most famous book written about finding your way around the ladies. But, as you'll soon find out, that isn't all the book offers. The Art of Seduction presents an all-rounded life guide and philosophies.
It is a masterful production of the works of great thinkers known to us such as Ovid, Einstein, Freud, and Kierkegaard.
It also highlights the achievements of the world's greatest seducers like Cleopatra and Josephine Bonaparte and Andy Warhol.
By using the wits of these minds and others, you'll learn how to get to the heart of that person you are into. The book covers the 24 strategies and tactics that will let you take control of situations ultimately having the person you are interested in eating out of your hands.
Some of the quotes from the book you might enjoy:
"What will seduce a person is the effort we expend on their behalf, showing how much we care, how much they are worth. Leaving things to chance is a recipe for disaster, and reveals that we do not take love and romance very seriously."
"Every seduction has two elements that you must analyze and understand: first, yourself and what is seductive about you; and second, your target and the actions that will penetrate their defenses and create surrender."
Nate Liason wrote a great summary of this book, so don't forget to check it out before you decide to get it.
Pay attention: There are 24 strategies and tactics covered that will explain to you how to take full control of a situation and ultimately have her eating out of your hands. If you have never successfully seduced a woman, this masterpiece lays out all of the basic and advanced methods of the Art of Seduction!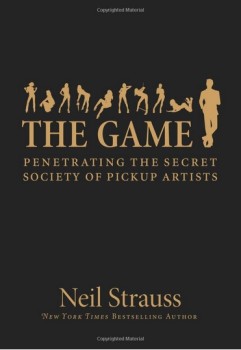 The Game is simply a book that you must read today! Neil goes from not being able to pick up ladies to teaching you revolutionary ideas and ways that he was able to seduce some of the most beautiful women on the planet.
This is not some hyped up collection of words. Anyone that has been looking for a mentor who documents everything in the process of picking up hot chicks will find Neil Strauss and The Game everywhere they go.
From the book description:
On his journey from AFC (average frustrated chump) to PUA (pick-up artist) to PUG (pick-up guru), Strauss not only shares scores of original seduction techniques but also has unforgettable encounters with the likes of Tom Cruise, Britney Spears, Paris Hilton, Heidi Fleiss, and Courtney Love.
And then things really start to get strange – and passions lead to betrayals lead to violence. The Game is the story of one man's transformation from frog to the prince – to the prisoner in the most unforgettable book of the year.
Keep in mind: He even mentions how he met Britney Spears and Paris Hilton among many other world-known hot chicks. You will be immersed in stories that will blow your mind and ways that you can approach women, talk to them, and ultimately seduce them right into your bed!
Read these posts next to improve your sexual skills: