Do you have appetite for men or women of all races?
Love knows no color, and if you are open-minded, you will find that you can discover a lover of any race to satisfy your cravings.
When you are tired of your friend circle and want to stumble upon a beautiful woman or man to spend time with, you have many websites that can help you curb your desires for other races.
Let's take a look at 6 interracial pages that have beautiful people just waiting to meet you from every race imaginable.
Site #1 – Interracial Romance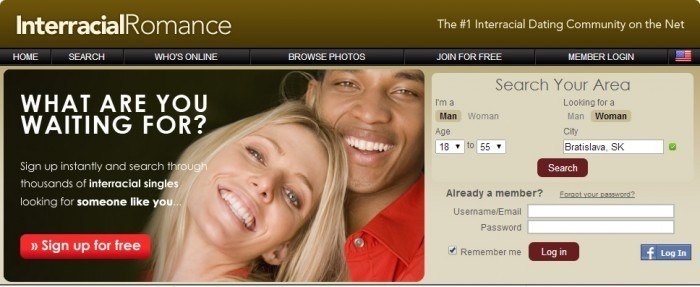 Interracial Romance offers a fresh look to the world of dating. More like a site from the early to mid-2000s, it offers to its users:
There is also a chat feature and forum so that users from all across Canada and the US are able to meet and find lasting romance.
Pay attention: It features millions of members amassed over its 8-year existence. Searching for a potential date is easy, joining takes less than a minute and accounts are free.
Site #2 – Interracial Match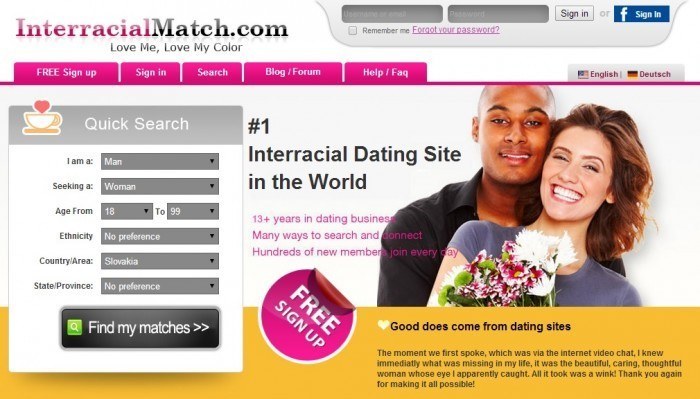 Open for over 13 years, Interracial Match brings together a treasure-trove of features that make connecting with potential partners a breeze. The homepage itself is easy to navigate and boasts hundreds of new members every day.
Users are not only going to find the site's design simple to use, but they will also be greeted with a free sign up and unique features including:
Forums
Fashion show
Date ideas
Videos
Blogs
News
Users can also view pictures and find people near them thanks to the advanced search feature that includes an age, country, state and gender filter.
Site #3 – Black and White Singles
Meant for strictly black and white singles, this site allows you to:
Join for free
Upgrade to VIP status
Search profiles
Video connect
Talk on message boards
Discover which personality fits you best with a personality profile
For almost 20 years, Black and White Singles has been helping couples of different races find their perfect match. There are hundreds of thousands of users on the site. Don't let the front page turn you away – it is fast, searching is easy and there are a lot of hot singles just waiting to be contacted.
Site #4 – Interracial Cupid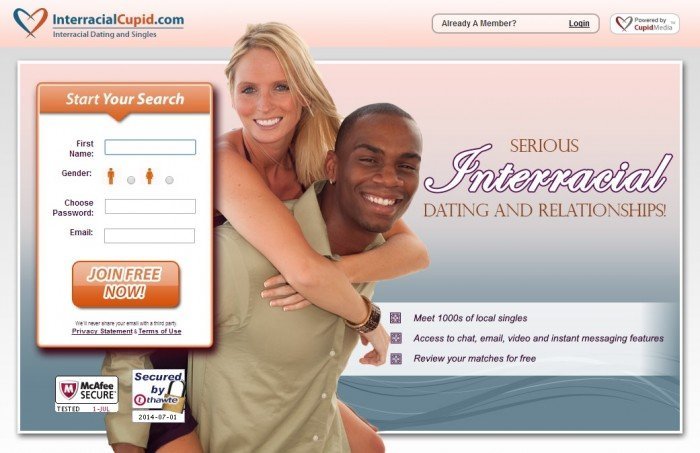 Connect with partners from all over the world with Interracial Cupid. Much like the other pages listed, you can join for free and start meeting new people within minutes.
There are 1,000s of members listed in even the smallest cities, which means if you are in New York or Kansas, you will find individuals that want to connect with you. The site is feature-rich and includes the following:
Success stories from members that have found the love of their lives
Mobile-ready so that you can stay connected at all times
Chat
Email
Video
Instant messaging
You can even add in your information and this page will allow you to view your potential matches for free. No longer do you need to do the hard work of finding the right one. Within just minutes, this portal will analyze users based on your preferences and return those that are deemed the best fit.
Site #5 – Interracial Dating Central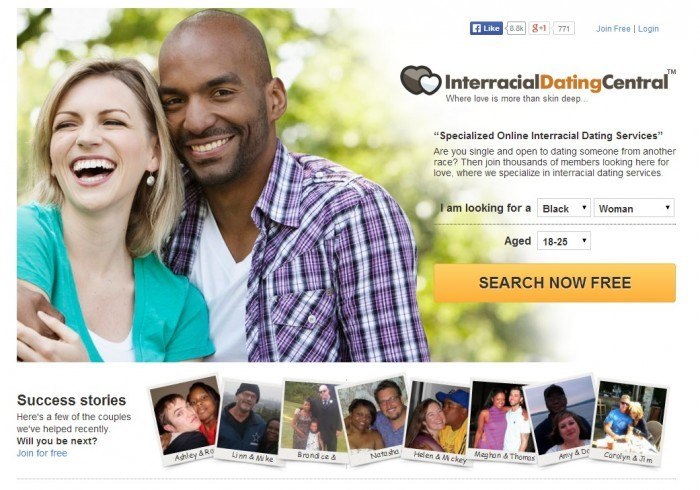 Interracial Dating Central features, Asian, Black and White members just ready to connect with you at any time. One of the oldest sites catering to lovers of various races, it boasts 11 years of experience with helping people meet the love of their lives.
Users can join this portal for free and will enjoy:
Viewing unlimited profiles
Reading & replying to email
See who is flirting with you
You can start searching immediately and will be connected with matches that are looking to go out on a date tonight. Users can upgrade to a premium option for even more great features, and it offers a 100 percent money back guarantee.
Site #6 – Interracial Passions
Interracial Passions is drastically different from any other site available. This unique approach to dating works off of your desires to help you find a great partner today. You can filter down the people you are matched with by:
Religion
Sports
Music
Profession
Physical features
In fact, there are numerous passions that act as a filter for anyone that is on the page. You can simply find someone for free that is perfect for you based on your desires. While this is a dating website, it is 100 percent free to join and acts as a social media page.
You can begin searching today and browsing who's popular, view groups or simply become a member of a strong and growing community. Meeting people of different races has never been as fun or exciting as it is nowadays. Break free from cultural restraints and find a lover that truly makes you wild.