Are you looking for romantic questions to ask your girlfriend on a date? Then look no further as we have the largest collection of ready-to-use examples.
Just select questions you like the most in advance as you will have to work these into your normal discussion. If you start asking these unnaturally (one by another) you may ruin their romance-building effect.
Please, let us know which one works for you the most (or which one you like the most) in the comments section below this article.
QUESTIONS TO ASK YOUR GIRLFRIEND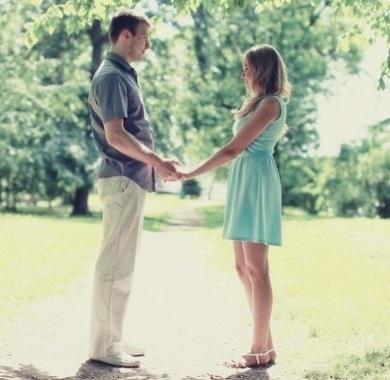 CHOOSE FROM EXAMPLES BELOW:
1. "Do I make you happy?"
2. "Which was the best date we've ever had?"
3. "What are your feelings about our first kiss?"
4. "What would you not do for me?"
5. "When did you first fall in love with me?"
6. "Do you feel as though you could tell me anything?"
7. "What did you think about me when you first saw me?"
8. "How much do you love me?"
9. "Which song comes to your mind and heart, while you think of me?"
10. "Do you think we made an awesome couple?"
11. "What is that one thing about our relationship that makes you the happiest?"
12. "What makes you feel so much in love with me?"
13. "What nickname/pet name you would call me lovingly by?"
14. "What's your idea of romance?"
15. "What is the best thing you like about me?"
16. "What is the best true love story you have ever heard?"
17. "What are the things that remind you of me?"
18. "If we had only one weekend together before the end of the world and we were to spend it together, what do you think we would do?"
19. "Do you believe that I am your soulmate?"
20. "What would be an ideal Valentine's Day present or date?"
21. "How can I make you feel more special?"
22. "What memories of the two of us do you keep returning to if you want to improve your mood?"
23. "What is it I have to do to keep you in my life forever?"
24. "Do you think that there can be such a thing as being too much in love?"
25. "What is your dream honeymoon spot?"
26. "What do you like to wear in bed?"
27. "What's the most romantic thing you have ever done?"
28. "How long did your first relationship last?"
29. "What is your idea of an ideal date?"
30. "What is your secret romantic fantasy? Sexual fantasy?"
31. "Do you want to have a large or rather a small wedding?"
32. "Do you like kissing in public?"
33. "Describe your idea of a perfect night together."
34. "What's 'our' song?"
35. "What does love means to your life?"
36. "What movies do you find really romantic/sexy?"
37. "When did you know you were falling for me? Was it love at first sight?"
38. "Do you enjoy being out in nature?"
39. "Will you choose to go to a party organized by your friends or be with me instead, in case I am to leave for some work for few days?"
40. "Would you like to go see a sunset with me?"
41. "Have you ever developed feelings for a girl?"
42. "Do you like breakfast in bed?"
43. "What is the sexiest thing about me?"
44. "How has our relationship changed over the years?"
45. "What kind of lingerie do you like?"
46. "What nickname / pet name you would call me lovingly by?"
47. "If you could make love to me anywhere in the world, where would it be?"
48. "Could you be in a long distance relationship?"
49. "What song would you like to make love on?"
50. "What made you fall in love with me?"
51. "What is the biggest surprise of your life?"
52. "Where do you see us in five years?"
53. "What is the naughtiest piece of clothing you've ever worn?"
54. "Would you feel special if I always greet you with flowers?"
55. "Have I ever made you feel really special?"
56. "What was your first impression about me?"
57. "What kind of clothing and fashion you find most appealing?"
58. "What is the best date that you have ever been on?"
59. "Which is your favorite restaurant for date nights? And what is your favorite romantic meal to have at home?"
60. "What do you think about our love and relationship?"
61. "Do you think everyone who´s in love is this happy? Or did we just win the lottery?"
62. "Do you snore or steal the covers or roll around in your sleep?"
63. "Do you feel like you can tell me anything?"
64. "What is your favorite dream that involved me?"
65. "What is a quirky thing about me that you love?"
66. "When you're alone, do you think about me?"
67. "Do you think we will fall in love with each other even in the next life if such a thing exists?"
68. "Do you think it was a fate or a destiny that has brought us together?"
QUESTIONS TO ASK A GIRL YOU LIKE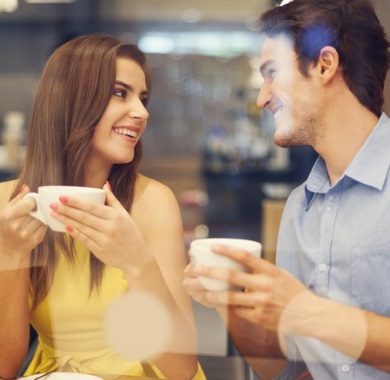 CHOOSE FROM EXAMPLES BELOW:
1. "What is your idea of being happily married?"
2. "What would you do to leave an impression on a person on your first date?"
3. "Name three best memories that you cherish the most?"
4. "What's your favorite romantic movie?"
5. "What's the cheesiest compliment that you have ever received, be it by a girl or a guy?"
6. "What would you like me to call you?"
7. "When you feel romantic what song do you listen to the most?"
8. "Can you share something from your life (any secret!) that you haven't yet shared with anyone earlier?"
9. "What does love mean to you?"
10. "How many kids would you like to have?"
11. "What is intimacy for you?"
12. "When did you have your first kiss?"
13. "Who would be your dream date?"
14. "When was the first time you had a crush on someone?"
15. "What is your wildest fantasy till date? Which Hollywood actor would you want, as a part of it?"
16. "According to you, what makes for a perfect man?"
17. "What do you think is really cool/sexy clothing for men to wear?"
18. "Did you ever have a crush on any of your male teachers?"
19. "Who is your favorite celebrity couple?"
20. "What does a good relationship look like?"
21. "What is your idea of a perfect romantic evening?"
22. "What is the most romantic trip you dream of going on?"
23. "Do you have a picture of the dream home in your mind?"
24. "Do you believe in marriage? Or do you prefer committed relationships?"
25. "What is the most attractive thing about me?"
26. "What makes you feel loved?"
27. "What are your views on French kissing?"
28. "What gestures do you find truly romantic?"
29. "What do you think is the most attractive trait in my personality?"
30. "What do you love the most about being in a relationship?"
31. "What would be your dream holiday destination?"
32. "Do you have a favorite love poem?"
33. "What would be the perfect, most romantic gift?"
34. "What is your favorite romantic song?"
35. "Do you believe in soul mates?"
36. "How nervous were you about going on your first date?"
37. "If you had an all-expense-paid trip to anywhere in the world, where would it be?"
38. "What is your idea of the perfect romance?"
39. "Do you think that everyone has only one soul mate or do you think that there are more for each person? Have you met yours already?"
40. "Do you believe in public displays of affection?"
41. "Have you ever written a love letter?"
42. "What type of cologne do you prefer on a man?"
43. "If you are sad, or upset, how would you most like someone to take care of you?"
44. "What do you consider is the sexiest thing a man can do for a woman?"
45. "What kind of texts do you find romantic?"
46. "What's the best relationship advice you've ever gotten? Who gave it to you?"
47. "What settings do you find romantic?"
48. "Who do you think are more romantic: Men or women? Why?"
49. "What do you think makes a great relationship great?"
50. "Do you believe in love at first sight?"
51. "What's your favorite thing about dating?"
52. "How special is a memory of your first love to you?"
53. "Do you like kissing in the dark or kissing in the rain more?"