5 Tips for The Best Shower Sex Ever
Most people fantasize about having sex in the shower.
The erotic nature of having water run down your bodies while standing and touching each other underneath that hot streams… yes, there's definitely a reason why a lot of us have those fantasies.
Though, the reality is often different.
It's slippery. Sometimes, it's too cramped in there, making it hard to do, well, anything. And, some of us just don't like that unshakably clammy feeling you get when you stand under the water for too long! But… why not experience it from time to time?
Reasons for Trying It out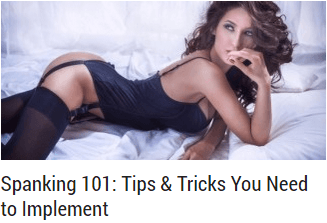 This type of intercourse can be warm, cozy (as long as you make it) and it's just pretty erotic to boot. The shower is probably the most intimate place you can make love:
It's steamy and clean.
You and your partner are completely naked.
It presents incredible opportunity to touch.
Washing involves a lot of touching… and a lot of that touching can lead to caressing — and plenty of opportunities for foreplay that can easily lead into sex.
It's also pretty convenient, too. If you don't have the time, just wash together. It's just that simple. And, if you tend to fall asleep after intercourse, it's a good place to relax your body and get comfortable for when the both of you eventually dry off — and head to sleep.
So, if you already think that making love in shower is a great idea, that's awesome! Though, if you want to learn a little more about how you can prepare, keep reading….
3 Tools of The Trade
1. Silicone Based Lubricant
Before the foreplay and even the 'preparation' of your shower for the occasion, you have to get the lube. And, if you're planning to have sex in there, you definitely need a silicone based lubricant.
While some people probably question not using water based lube, there's a good reason. This lubricant is known to wash off, making intercourse rather uncomfortable for both parties.
Silicone based lubricants, on the other hand, are much slicker, don't wash off that easily and simply last longer. This type of lubricant even works great with condoms.
2. Best 4 Accessories for Your Help
[These are great – America's Top 13 Sex Shops That Rock]
Do you need some accessories to steam things up? Of course! There are always a few 'tools of the trade' you should keep around, in case you plan a weekend romp in the shower with your partner — or just a quickie before bedtime.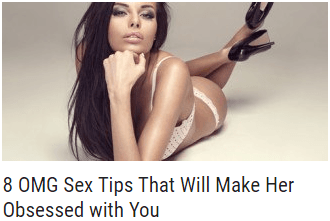 Handles – You know those handles that help get you in and out of bathtub? The right sturdy ones are great. Don't you believe it? If you plan on having intercourse at this place, you need to have something to hang on. It also keeps everything pretty safe, too. After all, you don't want anyone to get hurt. Try finding one that's sturdy enough to support your weight. It should be broad and resilient enough to last a long time.
Foot rests – These can not only help raise your legs when you're standing, but they can aid to 'maneuver' both of you into a better angle… to try new positions. Keep in mind that you should stick with foot rests that will support you and your partner's weight.
Waterproof chairs – If your shower doesn't come with seating, a waterproof chair will fill in that void. You can use the chair for sitting intercourse, such as the 'Cowgirl' and classic 'Missionary'. The chair's also good support for, well, standing "experience", too.
Handcuffs – You can even use handcuffs to try more adventurous teasing, touching… and lovemaking angles. Most water-friendly handcuffs have suction cups and are typically made from neoprene or other types of rubber.
3. Most Preferred Positions & Angles
[Must read!!! The Hottest Sex Positions You Have to Experience]
Of course, you can't talk about shower sex without recommending the 'best' positions for the occasion. While the these are pretty much subjective, here are a few suggestions that might work great for you.
These WICKED Tips Will Help You: 
Extra tip: Keep a towel on the floor to prevent slippage! Alternatively, a bath mat might do the trick.
Standing facing each other with her leg around his hip – This position can put either person's back to the shower head, as both people face each other. The man lifts the woman's leg – either one – balancing her leg against his hip. He should hold tight onto her, ensuring she won't slip while trying to find balance on one leg.
Standing doggy – This position can be done with the man's back facing the water stream, preventing it from splashing both of your faces. This position is simple, as he bends over her, holding onto her hips to prevent her from slipping. The woman should hold onto something, whether a wall, chair or handle, to hold herself in place better.
Push her up against the wall – One of the easiest and, subsequently, most comfortable positions involves the man resting or pushing the woman to the wall. Here, she's able to keep her legs wrapped tight around his waist, while he keeps himself balanced with her against the wall.
So, What Else Is There to Do?
There are other ways you can 'spice' things up — ways as adventurous as adding in a few new shower heads to as simple as using new seating.
Really Kinky Article!!! BDSM Mastery: Make Her Crave More with These Master & Slave Principles
Spank her – A bit of spanking never hurt anyone in bed… and it works well in the shower, too. Just keep in mind that it might hurt your girl, as wetness sometimes makes slapping your hand against skin sting more than without!
Have shirts on – You can also try make love under streams of water with just a few articles of clothing on. While some people don't like this, some do. After all, the notion of pulling off wet clothes from your partner can be incredibly erotic after a long day of work….
Get Ready to Try It out…
Some people think that shower sex involves too much work. Couple that with the fact that it can be outright difficult to have it, and you have a pretty good case against it.
Though, there are also a lot of awesome reasons to have this awesome kinky experience, too. After all, anything can be great when you take the time to prepare!
Further Resources